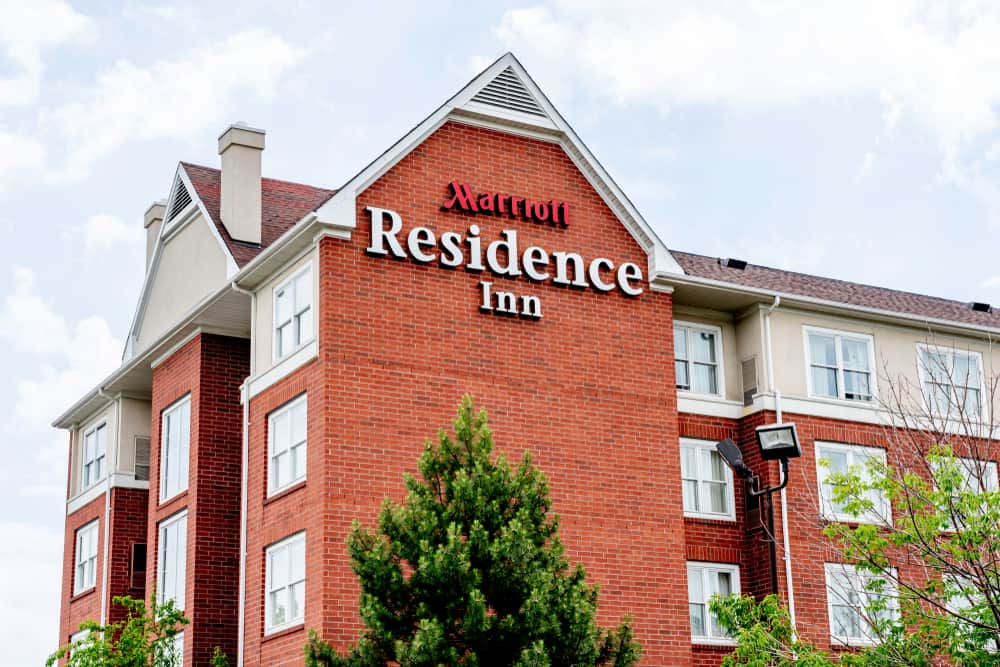 When you are traveling with your family, your needs are different. Even when traveling by yourself, but for business, you want other options.
Residence Inn and similar hotels are a great way to save money when traveling.
There are many hotels that offer in-room kitchens and complimentary breakfast.
There are other options with clean and comfortable rooms and excellent service.
Traveling is always fun and exciting, but it is not always easy to find a place to stay. When you are traveling with your family, you want a place that is safe but affordable. In addition, you want to get the most bang for your buck because, let us be honest, kids are not cheap. Unfortunately, traveling with kids tends to be incredibly expensive.
There are some great and affordable options that are also stress-free available. So before you book your next vacation, check out these hotels similar to Residence Inn.
What is a Residence Inn?
Residence Inn by Marriott is a property that you can find just about anywhere. They boast more than 700 locations. No matter where you are, you can expect them all to look about the same. They provide free breakfast, and their suites can sleep families of five, usually six.
The Residence Inn is an affordable option and a lower price range for the JW Marriott chain. They have in-room kitchens that are a safe option for your family.
Hotels Similar to Residence Inn
While Residence Inn is a great place to stay, you may not be able to find one with a vacancy during your travel dates. You can always look for one of these other options instead of Residence Inn properties.
Candlewood
Candlewood Suites a hotel brand option that is part of the IHG family of hotels. Candlewood Suites offers many amenities that are perfect for a family. In addition, the Candlewood Suites has an outdoor pool and fitness center. You will not receive a complimentary breakfast from all of the Candlewood Suites but can purchase breakfast to go from the Candlewood Cupboard.
The suites do provide a fully equipped kitchen, which includes a stove, microwave, refrigerator, and dishwasher.
Courtyard
The Courtyard is one of the more recognizable members of the Marriott family of hotels. This is considered to be an upscale version of the Residence Inn. The Courtyard does focus heavily on the typical business travelers that come and go.
You should not expect many frills from these hotels as it does not have a lot of personality in the rooms and hotels. You can expect the rooms to be clean, comfortable, and basic. They usually only have a small refrigerator and coffee maker.
You may see some differences in the rooms depending on which city you are in. Most Courtyards have a full-service restaurant, swimming pool, and business center.
Embassy Suites
Embassy Suites is part of the Hilton hotel lineup. This is a great option for families, but it is not going to come with the lowest price. This will not be the most expensive hotel option, either.
You can expect free breakfast and free drinks, and appetizers in the evening. The standard size room at the Embassy Suites is a suite. You can earn Hilton Honors points when staying at an Embassy Suites.
Fairfield Inn & Suites
The Fairfield Inn & Suites is a well-established Marriott Hotel and leads the market in the moderate price range. The Fairfield Inn typically costs less than the Residence Inn. They offer a traveler a stay that is stress-free.
They provide a healthy hot breakfast. They have a fitness center and a corner market that are available 24 hours a day. This hotel provides a lobby that is fully functioning. This is an ideal hotel for traveling with children.
Home2 Suites
The Home2 Suites is part of the Hilton Hotel family. In this hotel, you can find a full kitchen, which includes a full-size fridge, microwave, dishwasher, cooktops, and dishes for a family of six. In addition, they have a fitness center, pool, laundry facilities, and outdoor areas. The Home2 Suites offers complimentary hot breakfast, including coffee.
As a guest in this hotel, you will find living spaces and sleeping spaces are separated. These suites or studios are perfect for long stays. If you become a member, you can get more value from your stay, including exclusive rates and free Wi-Fi. Hilton Honors members get even more perks with contactless arrival and the ability to earn points.
Homewood Suites
Homewood Suites belongs to the Hilton family of hotels and more modern than you probably realize. They have large rooms, splash pads, basketball courts, modern decor, complimentary breakfast, and drinks.
The Homewood Suites are ideal for a more extended stay with your family because the suites include full kitchens with a refrigerator, stovetop, sink, and dishwasher. They also have a fitness center. This hotel has a mid-range price point.
Hyatt House
Hyatt House is an extended-stay hotel that is exclusive. This hotel is part of the Hyatt family and offers full kitchens complete with full-size refrigerators, stovetop, and microwave. They have a complimentary breakfast that includes a build your own omelet in addition to other hot breakfast options.
This extended stay option offers laundry and grocery services, a fitness center, and a pool. You can always expect it to be clean and comfortable and a great place for your family.
Hyatt Place
Hyatt Place is the upscale option mainly geared towards travelers for business. Hyatt Place does not offer a full kitchen, but you can receive a complimentary breakfast. Hyatt Place does have meeting rooms, fitness centers, and pools.
You will need to book directly to get some of the nice upgrades. This is the most affordable of all the Hyatt options from this hotel chain.
Staybridge Suites
Staybridge Suites is part of the IHG Hotel family. It is a great place to stay with the family. They offer full kitchens with a full-size refrigerator and freezer, dishwasher, microwave, and stovetop. They have a convenience store on-site that is open 24 hours a day.
They also provide free laundry service and complimentary breakfast. In addition, the hotel offers a pool and fitness center.
SpringHill Suites
The Springhill Suites is an upscale hotel that is one of the largest hotels that offer only suites. The standard room in this hotel is a suite. This hotel is part of the Marriott brand. They market themselves for people that love to travel.
All of their buildings have been updated with modern decor. The spacious suites give you a little more space to enjoy your stay. They offer mobile check-in and free WiFi. Their hotel offers a business center, fitness center, and unique products. They have a relaxing area outside, complete with fire pits.