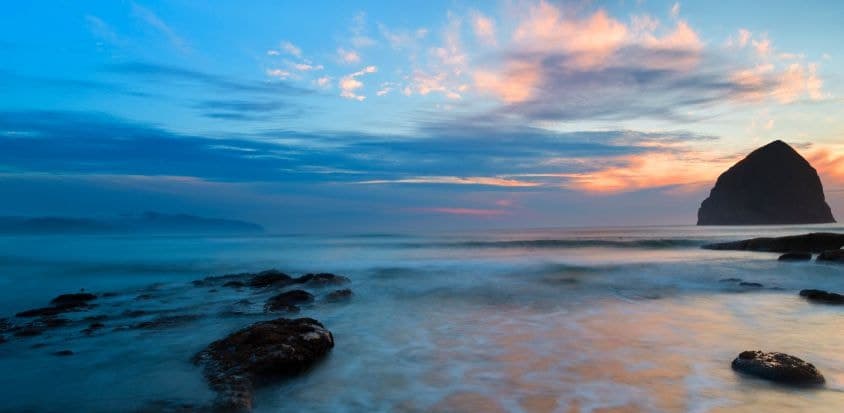 On a recent family trip to the Oregon Coast, we realized how our packing has evolved, even with a kid.  Our early days of packing was very light, regardless of the adventure.  Those were pre-kid days.  Once our son joined the family, our car was not big enough to carry all of the gear to our normal outdoor getaways.
Fast forward a handful of years and experience later, our car is now packed minimally and our adventures are still fun.  We no longer convince ourselves to bring the comfort of our home to every outdoor adventure.  Returning to our minimalist days has no impairment in enjoying the adventures.
Whether your outdoor excursion is a short hike or scaling up a mountain, bringing too much gear (aka weight) may have a tipping point.  In other words, did you really need to bring that much stuff, to accommodate every scenario?  A week-long trip to the Oregon Coast strengthened the idea of packing just enough "stuff" is a great new mantra.  The best part is unpacking!
For a week-long trip, our gear was mainly clothes, some beach toys, and camping stuff.  That's it.  It fit into one duffel bag (albeit a large one) and fits neatly into the trunk, with excess space for a small kid's bike and cooler.  Yes, that's it.
Here are a few tips to reinforce things you already knew when it comes to packing:
Pick the luggage/bags you want to bring first.  This enables packing lighter and knowing what fits into your vehicle or how much you want to bring on a flight.
Always ask "do I need this" or "do I want this".  Make two piles – one pile of "need" and another pile of "wants".  No, this is not a financial budget.
Pack the "need" pile into your pre-selected bags.  If there's room left over, prioritize the things from the "want" pile and pack away.  Anything leftover is not needed.
Packing light is not for everyone or for every situation.  Regardless of the style of packing you like, you can always afford to pack less.  Packing less always means less unpacking as well.
Safe travels.