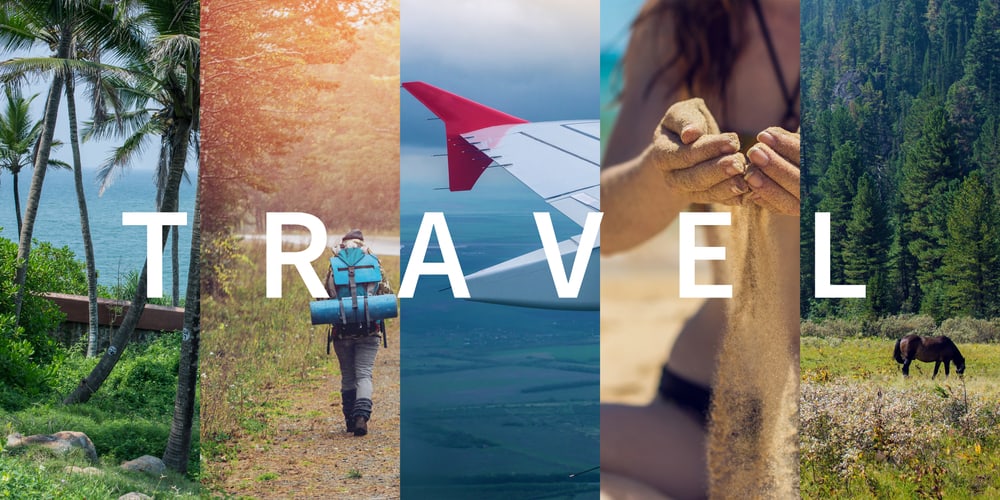 This article tells you all the ways you can enjoy traveling. Many of which you probably never considered before now.
While luxury vacations are nice, there are less expensive ways to vacation.
This outlines everything from budget travel to cruise travel and everything in between. This article even includes the way to spend your weekend time.
Many of us work hard most days throughout the week. However, we all can benefit from a break from our everyday life. Travel is a great way to take a break and see the world. Many people think that they cannot possibly afford to travel.
They see commercials for exotic locations or hear about their friends' vacations and only dream about them. There are so many types of travel that there is always a way for you to take a little getaway. Continue reading to find out all the different types of travel.
What is Travel?
There is a broad definition of travel that says it is going from one place to another. This could really mean anything. Anytime you leave your own home to visit another place, that is travel. Each person has their own definition of travel based on the travel style. Some may think anytime they have to drive a certain distance away from their own home, it is travel.
Others may think it is only travel when they are visiting a new destination. Some may think travel is only when they are visiting a place with the intention of going on a trip. When you travel, you can use a car, train, plane, bus, or boat as a means for transportation. In short, there is no set way or expectation for what travel means.
It is often an individual choice. However, there are many bloggers, travel writing, and travel blog options to give you insight into the various trips you can take as you formulate your own travel plan.
Different Types of Travel
1. Business Travel
This is one of the most common types of travel. Business trips are taken solely for the purpose of business – for meetings, to attend conferences, to meet potential business partners or potential clients. While business travel is usually a short trip, with tight schedules and meetings, traveling for business is indeed a major perk!
On many business trips, people work the usual 9-to-5 hours and are free to explore the country in their spare time. There are plenty of opportunities for business travelers to meet new people, get to know the culture and try out the amazing food.
2. Event Travel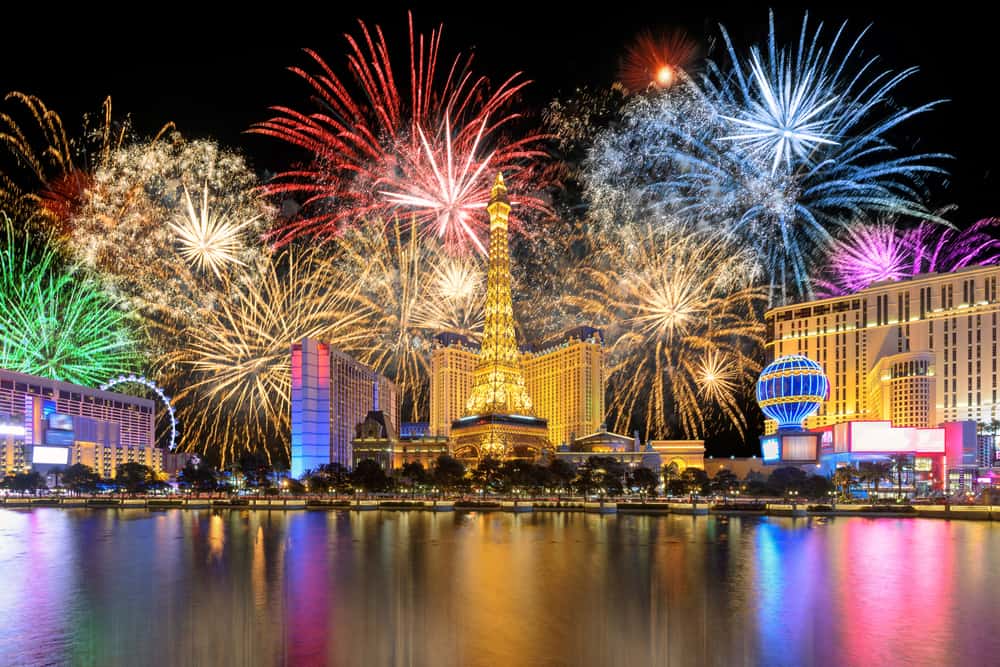 Traveling abroad to attend an event like a music festival, sports event, Coachella or a cultural festival sounds amazing, doesn't it? This is a great way of exploring a completely new place and experiencing the excitement of the event celebrations. Moreover, people from all over the world come to attend such events. This means it is a great opportunity to make new friends and learn about new cultures!
3. Backpacking Trip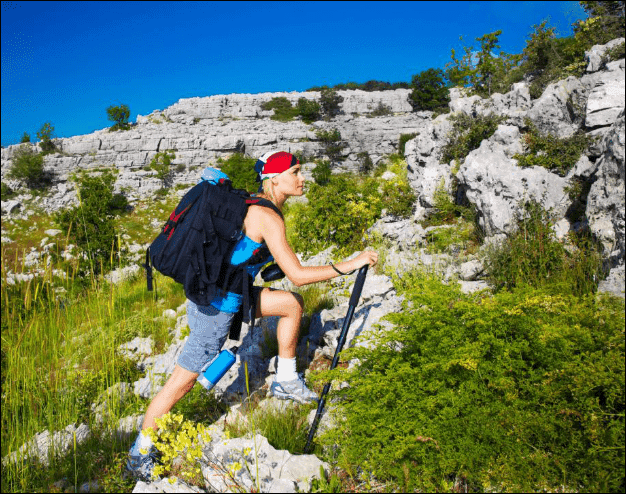 One should go on a backpacking trip at least once in their lifetime. This trip is like no other and gives you a sense of freedom with no pressure, no commitment. It is just you and the world for you to explore. Backpacking through a country, even if it is a short trip will make you see the world in a different light. Some days might be hard but this trip will give you plenty of stories to share with your loved ones.
4. The Impromptu Trip
When the urge to traveling overtakes, all you want to do is pack your bags and head out to explore the world. That's what this trip literally is. Sudden plans are always the best, aren't they? Whether you head out alone, with a friend or family, heading to a nearby city or a road trip, an impromptu trip is sure to give you the thrills. You will come back with adventurous and inspirational stories!
5. Solo Travel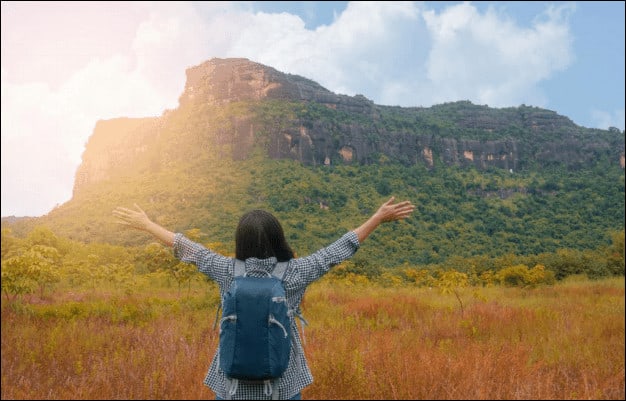 This is without a doubt, one of the best types of travel. This travel offers you a chance to discover yourself while you travel alone. Surprisingly, many people are reluctant to traveling alone but embarking on a solo trip will prove to be a life-changing and rewarding trip. You get to do whatever you want, eat whatever you want, and alter your trip as per your liking without any pressure for anyone.
This would be one of the most liberating things you would do in your life. Give it a try, go solo!
6. Family Vacation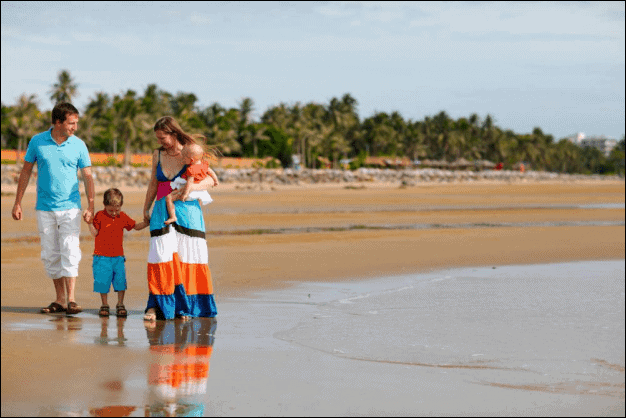 Family vacations are the best way of relaxing and connecting with your family. With the increasing pressure of everyday life, one rarely gets the time to spend quality moments with their family. With work, home chores, assignments, and tests, parents, and children simply go through about their daily routine without bonding.
A family vacation is a much-needed break, away from all the stressors, to spend time with your family. It helps in strengthening the familial bond.
7. Siblings-Only Vacation
As you grow older, you gradually grow apart from your siblings due to many reasons – living in different cities or countries, tough routines, and so on. The happiness of living independently and not having your siblings to annoy you eventually wears off and you start missing that love-hate relationship. When was the last time you spent quality time with your partners-in-crime? Isn't it about time you had a siblings-only trip?
8. The Ultimate All-Girls/All-Boys Travel
This. This is the real deal. Even thinking about heading off with your girls or boys can be exciting. This is the trip that is loaded with crazy adventures, amazing vacation spots, and ultimate fun. This is a perfect time to unburden your woes, create new memories, and strengthen your bond with your friends.
9. Long-Term Slow Trip
This means taking a few months or a year off to travel to different places around the globe or exploring a country. In this trip you travel at your own pace, stay for a long duration at each place to soak in the culture and norms of that city/town. For this travel, people usually opt for cheap accommodations and food to fund their travel for a longer duration. The long-term slow trip becomes more of a lifestyle than a trip.
10. Friends-Only Travel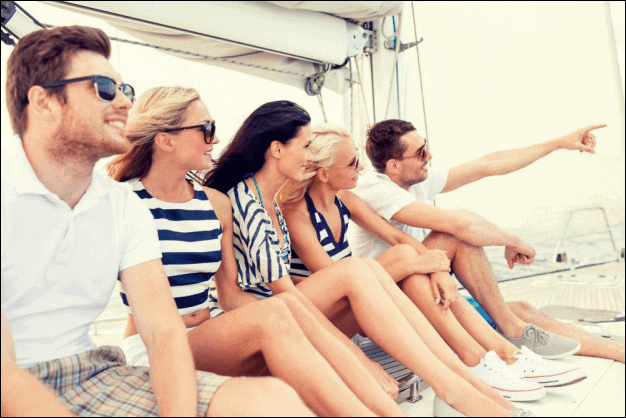 This type of trip needs no introduction! A trip with friends is what everyone dreams about, even as kids. There are amazing destinations where one can visit with their friends.
The place you want to go, the adventures you are looking for depends solely on you and your friends. You can head to an island to enjoy a relaxing time at the seashore, head off to an adventure travel destination, or have each one of you pick a different city to travel. The possibilities are endless!
11. Group Travel
Group traveling is also a popular type of travel. Heading off to a destination with a group of fellow students or adventure seekers can be a thrilling experience. No matter where you want to go or what you want to do, there is a group tour for everything!
There are many traveling agencies that organize group tours where you can get more information. The best thing about group travel is that you don't have to make an effort and spend time making an itinerary. The entire plan is already created by the agent and all you need to do is take time off and enjoy the adventure.
12. Luxury Travel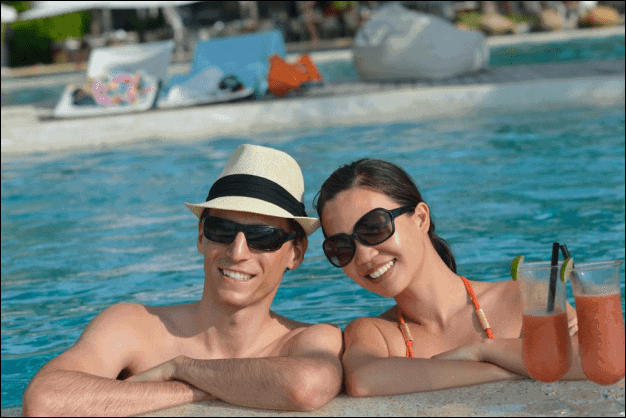 Luxury travel is all about indulging in the best possible services, sumptuous and lavish accommodation, unrivaled and exquisite dining, educational and informative guides – all the works! This is a travel trip with no pressure of time, no stress, and getting all your expectations exceeded. Typically, these trips include heading off to a resort, wellness retreat, or spa resort to help relax and de-stress from your hectic everyday life.
13. Weekend Travel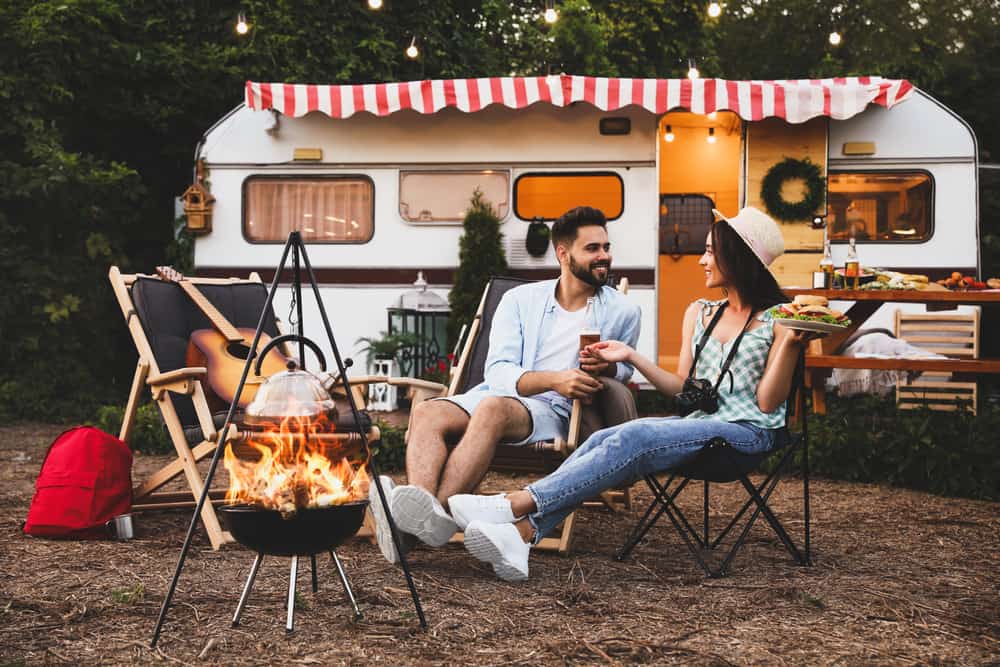 Weekend traveling is a skill, very few have mastered. Typically, people think traveling requires at least a week so you can properly enjoy, but many travel enthusiasts fulfill their wanderlust by heading off to an adventure on a weekend as well. This means looking out for cheaper flights, finding a shorter road route to a city less traveled, and packing light.
While it sounds like a whirlwind, a weekend break is a great means of escaping your hectic life and heading back to work on Monday, recharged.
14. Gap Year Travel
This is when you take a year off your studies and travel to a different country to either visit your relatives, study a course, volunteer, or do a short-term job. Thinking of a gap year typically conjures up the image of a young student going off trekking, or getting some work experience before entering the 'real world'. However, a gap year can be taken at any age or any point in your career. It simply means to take a year off and travel anywhere you want to go.
15. Road Trip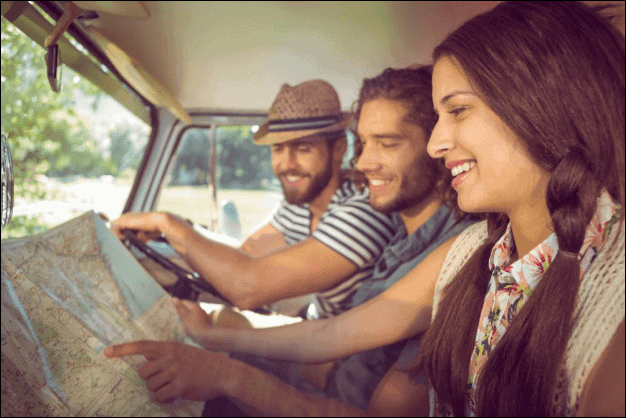 Pack your bags, pick out some fun tunes, buckle that seat belt, and head out on the road for an exciting road trip. Whether you rent out an RV or caravan or take your own car, this is bound to be a thrilling adventure. Road trips are fun with friends, family, and even when you are alone. You discover new places that you haven't traveled to, stumble across beautiful routes, and meet interesting people.
16. DIY Travel
The majority of travelers opt for travel agents or seek someone's help when making their travel itinerary. While those trips turn out to be amazing since they include places, food, and activities highly recommended by frequent travels, creating your own itinerary has its own perks. You get to decide where you want to go and create your itinerary as you go along. These kinds of trips help you learn various travel hacks, save money, and give you an opportunity to go to places less traveled!
17. Visiting Relatives or Friends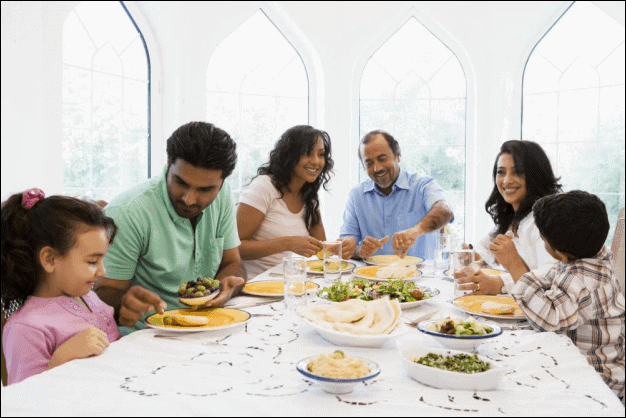 Another most common type of travel is visiting your family or friends abroad. The major advantage of this travel is that you already have a place to stay, and people to show you around the country. This means you can stay for a longer duration and get to explore the country from the insider's perspective. However, there can be one downside, you might not have the freedom to explore the country on your own and have to follow the itinerary created by your relatives or friends.
18. Volunteer Travel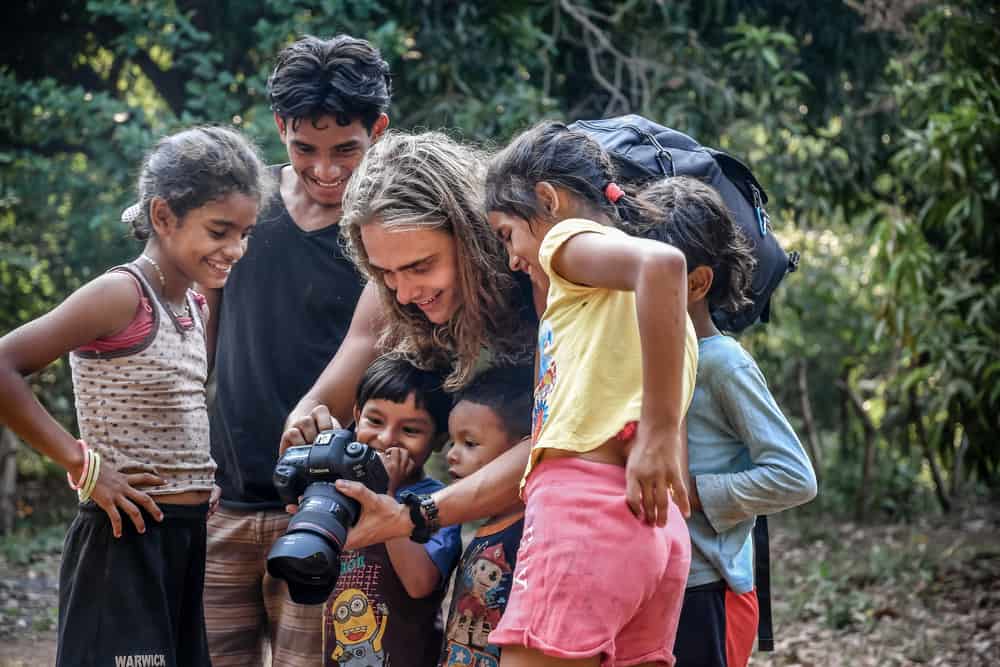 Volunteering can indeed be a rewarding experience since you are helping those in need and adding value to a community. Heading out to a new country to volunteer can be even more thrilling and satisfying as you not only help people but also go through an experience of a lifetime.
Whether you work at an organic farm in Italy, help out at an orphanage in Cambodia, or help build a school in Africa, you are sure to have a gratifying trip. The volunteer cause can be different, depending on the traveler and there are various non-profit organizations that offer meals and accommodations for their helpers, which further cuts down the cost of expense. You get to travel while also making this world a better place. Sounds great?
19. No Destination Travel
Packing light and set off to wherever the road takes you. Many people head to the airport and get the first flight leaving, hitchhiking, or heading out in their car without a destination in mind. This is a great way of exploring the globe with the added mystery of not knowing where you will end up.
20. Working Abroad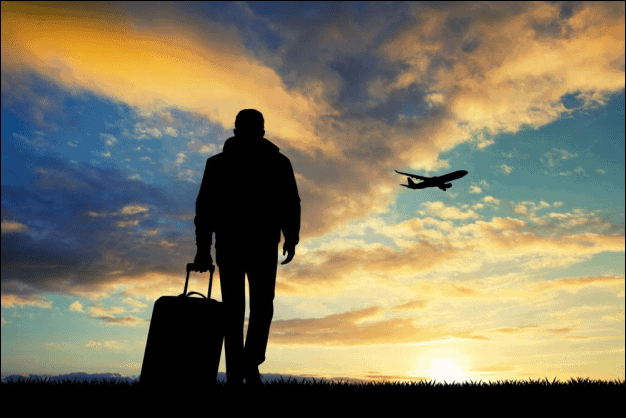 Working abroad is a completely different experience than vacationing or traveling. Working in a different country provides you with the opportunity to experience life as a local, as well as puts you in unique situations you couldn't have experienced in your own homeland. It is a truly enriching experience immersing in a completely new culture.
This type of travel can be done anywhere or anytime. Getting exciting work experience in a foreign country during your summer vacations, taking a semester off to get real-life experience, opting for an internship program, working abroad for a few months or a few years – this type of travel would give you the work experience, as well as knowledge about the culture and traditions of the country.
This type of travel can also beef up your resume. You will surely attain professional and personal growth by working abroad while also enjoying the travel trip.
21. Adventure Travel
What is life without an adventure? If you are an adventure lover then this type of travel is perfect for you. Adventure travel is loaded with thrilling things to do. You can go camping, mountaineering, trekking, or do water sports on any destination you want to travel to.
22. Student Exchange Program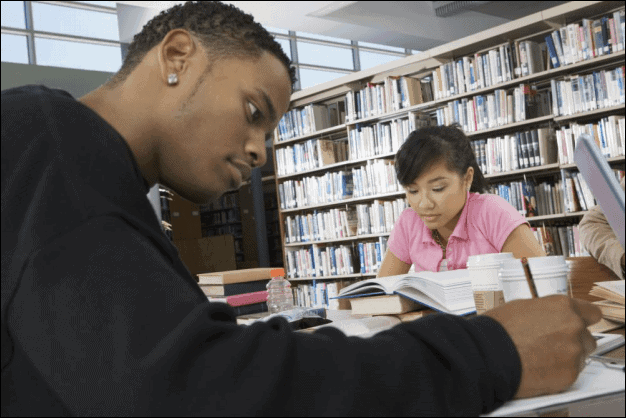 Opting for a student exchange program is one of the best types of travel! This is a great way to get a taste of traveling at a young age while also experiencing a different culture. In the past decade, many great student exchange programs have popped up all over the world.
This means you have an opportunity to travel to and study in almost any country you want to. This creates lasting memories, fosters friendships, and helps you learn inspirational lessons. These student exchange programs are open to all ages, majors, and levels of language fluency.
Moreover, it adds credits to your degree program. Some of the great things about this program are the various student discounts, financial aid, and scholarship opportunities you can score.
23. Full Degree Program
Aside from student exchange programs that typically last a semester, you can also opt for a full degree program in another country. Pursuing your studies abroad gives you the best of both worlds. In this travel, you get an opportunity to pursue your entire degree in a different country.
Throughout your time there, you get to meet locals and other foreigners. Moreover, you have a home base in a new country from where you can head out and explore different cities and towns of that country. Many universities and colleges offer scholarships and other financial aid for international students.
There are hostels and other student accommodations that you can easily afford as you study and explore the country. Some countries even allow students to work for specific hours a week without the need for a work visa. This means you would be earning some money to indulge in your travel adventures.
24. Romantic Travel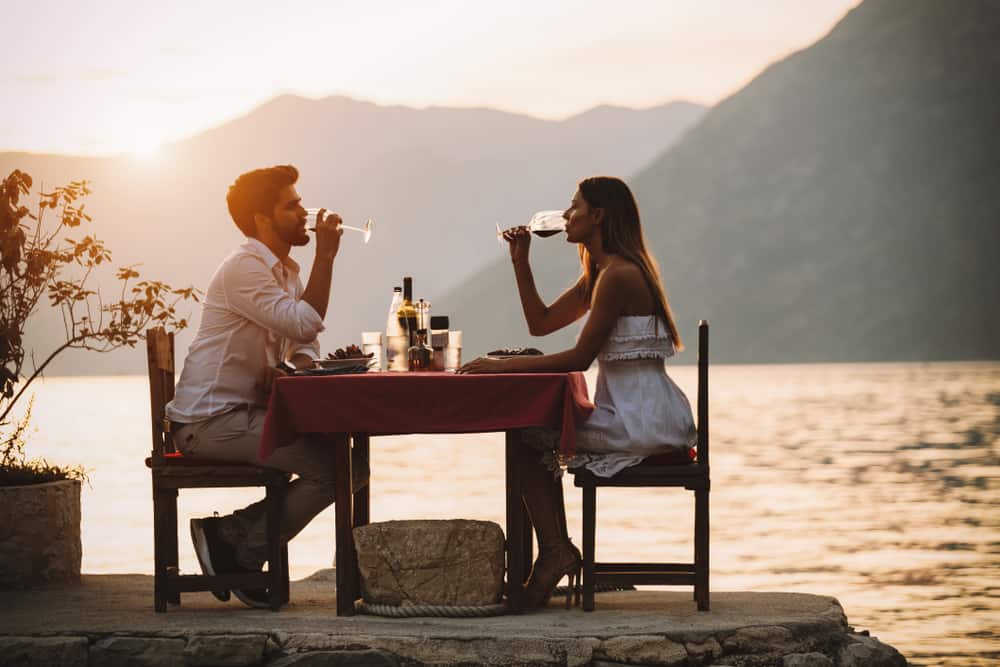 This is another popular type of travel. Heading off to an exotic location with your partner is an amazing way of spending quality time with one another, rekindling your romance, and experiencing exciting adventures together. Whether you are newlyweds, engaged, married for years, recently started dating or have been together for years, romantic travel strengthens your relationship and brings you closer to one another away from the daily routine and stressful life.
Selecting the right destination mostly depends on your taste. Are you both looking for an adventure? Do you want a whimsical romantic destination? Do historic places interest you both? Are you food lovers? No matter what country you choose, you will make great memories that will last a lifetime.
25. Travel to Teach English
Modern-day travel has made its way to another exciting type of travel – traveling to teach English or other languages/subject. Opting to teach abroad not only gives you an opportunity to travel to an exciting new destination but also pays. This is a great long-term paying opportunity, which will enable you to come back home with a good amount of savings along with great lessons learned and exhilarating stories to share with others.
Moreover, this type of travel will teach you how to budget, which will surely be useful for future travels. There are numerous teaching opportunities available all over the world, from remote villages to major cities where you will learn to learn from all walks of life and different age groups. This opportunity also comes with professional growth like tutoring skills, cross-cultural communication, leadership skills, and more.
26. Understanding-Your-Roots Travel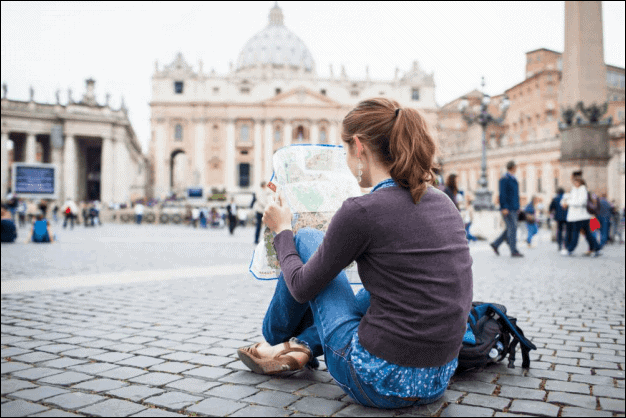 Ever wondered where your ancestors are from? What better travel than the travel that helps you understand and get to know your roots? From lush mountains to relaxing countryside, embark on the journey to discover your roots and learn more about your family.
27. Budget Travel
Budget travel and backpacking seem to go together when you are trying to travel without spending a lot of money. This is one of the cheapest ways to travel. This does mean spending nights in hostels, sleeping on couches, and finding the cheapest place to eat.
You do not have to save a lot of money to travel this way. You are able to see more of the world for less money. The best way to budget travel is to be flexible when you want to go to various places. This type of travel takes a fair amount of planning, and you do not have as much personal space.
Budget travel may limit the destinations where you can travel. This could be a great way to solo travel because you are sure to meet many people.
28. Cruise Travel / Group Tour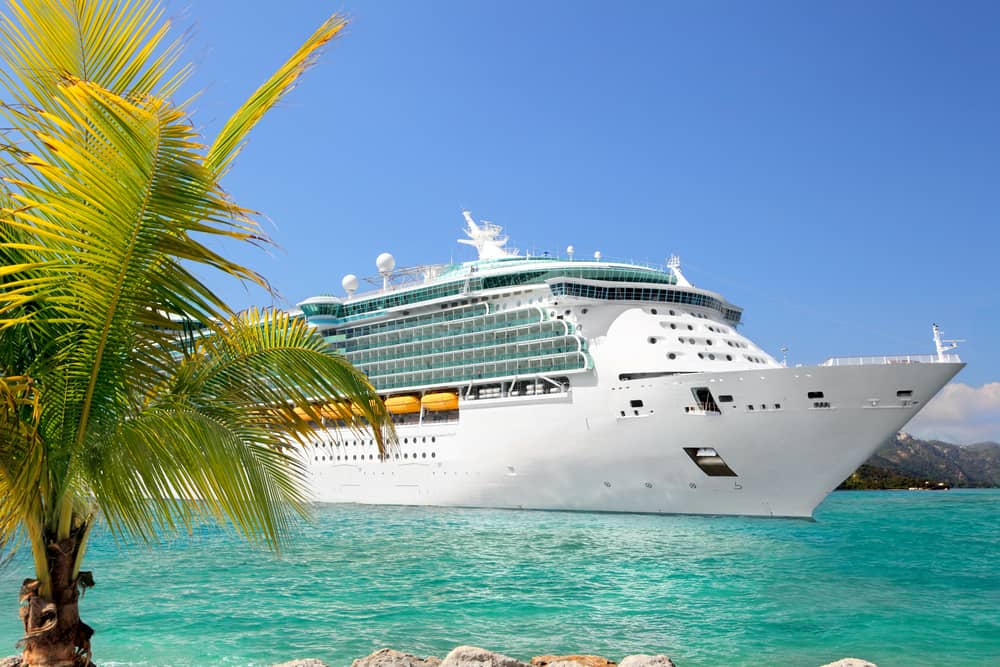 Group tours can consist of a bunch of 20 somethings that was to be driven around and bar hop to 70-year-olds that was to visit historic locations or a national park. There is also everything in between. You can do any type of travel with a group tour or even a cruise ship. They have themed cruises to suit anyone's style.
You will have a jammed-packed itinerary that will keep you busy for your entire trip. You will be able to see many different places in one trip. You will not have to worry about planning any of it because it is all planned before you go.
You get the opportunity to meet a lot of new people from around the world. There is usually not a lot of downtimes when you are on a group tour. Even though your schedule is packed, you still may not be able to see everything you want.
29. Private Tours / Travel Agency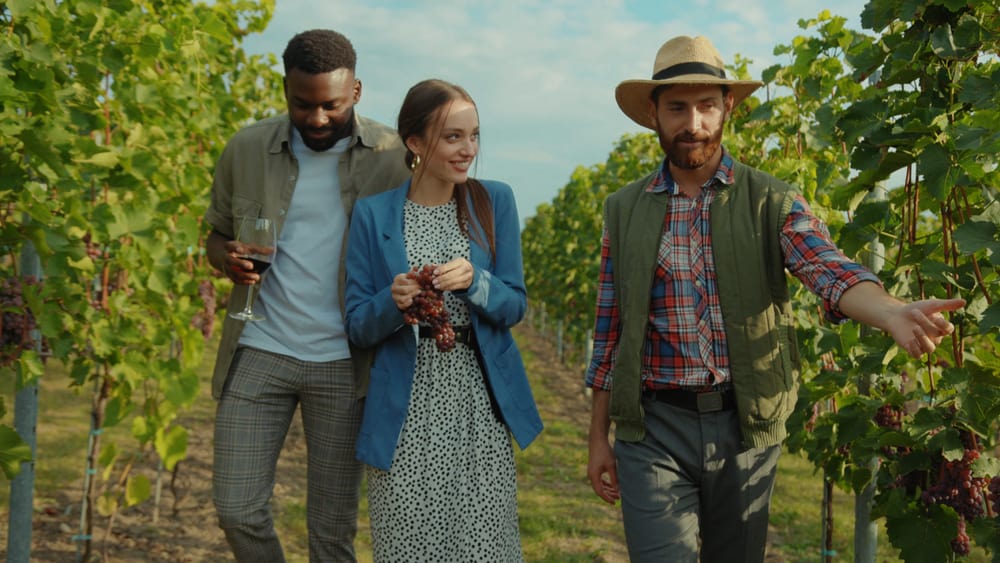 Using a travel agent is a great way to book your trip, especially if you do not know anything about the area you want to visit. You get to decide where you want to go and what you might want to do. The travel agent does all the rest.
They can secure you a travel guide to show you around while you are traveling. These trips are customized to your exact specifications and are ideal for small groups. You will not have to worry about anything from logistics to transportation once you are on your trip. This type of travel will cost you more because you are paying a premium for having someone plan the trip for you.
30. Package Holiday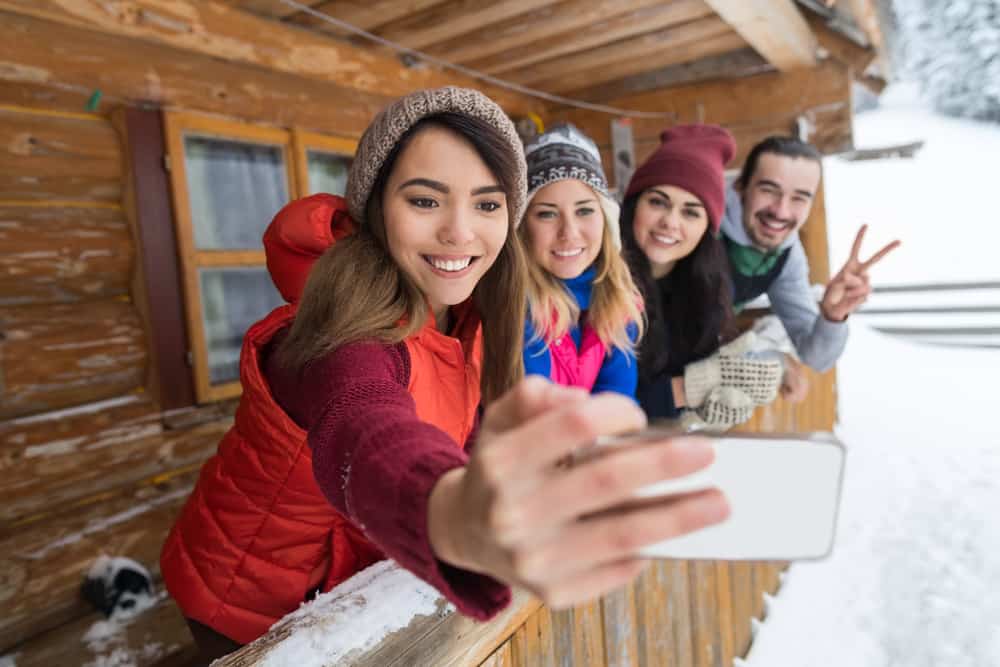 A package holiday is already put together for you. All the work has been done, and all you have to do is pack and head to your destination. Once you decide where you want to go, all you have to do is decide which drink you want first. You will not be doing any local travel on one of these trips. This trip is all about relaxing and enjoying your vacation time. This could be the best leisure travel trip that you take.
31. International Travel
International travel is when you travel outside of the country in which you are currently living. International travel gives you a wide range of places to visit outside of your home country. You can handle international travel any way that you want. You can plan it yourself or allow a travel agent to plan your trip. It can be a relaxing trip on a remote island or a hiking trip as part of outdoor exploration.
32. Health Travel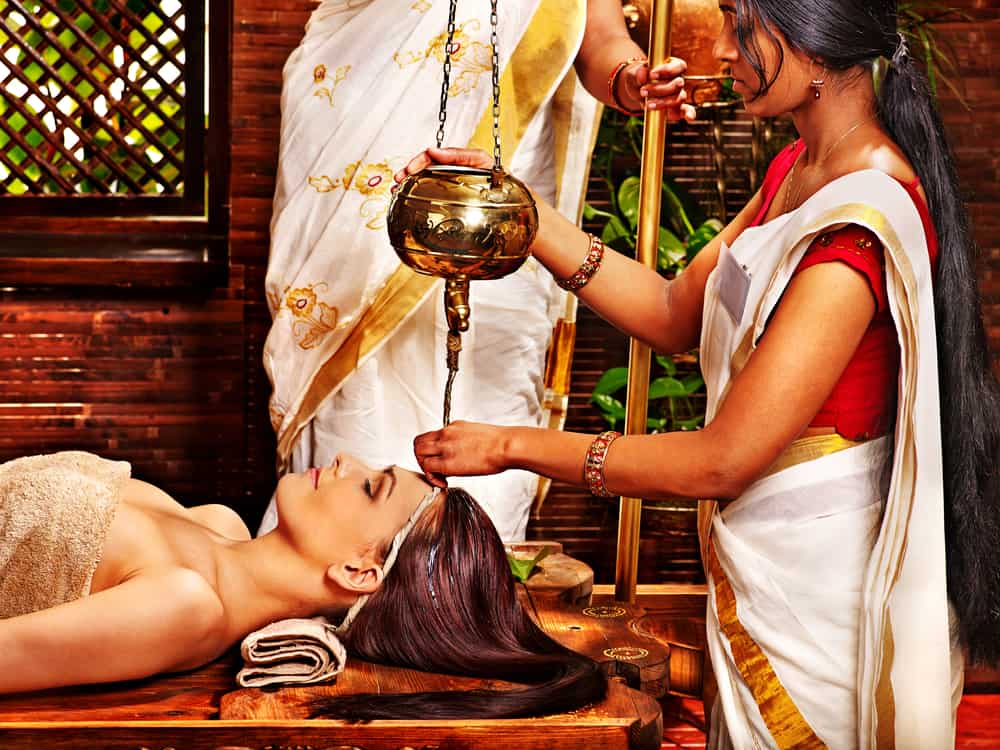 This is also referred to as medical tourism. There are many a traveler that visit other locations for medical procedures or treatments. There may be a lack of medical treatment in your own area, so you have to travel to another place.
This could include surgery, transplants, therapy, rehab, or wellness visits. The downside is in addition to the cost of the trip, you have to pay for a medical expense. It does give you an opportunity to visit a new area.
33. Faith-Based Travel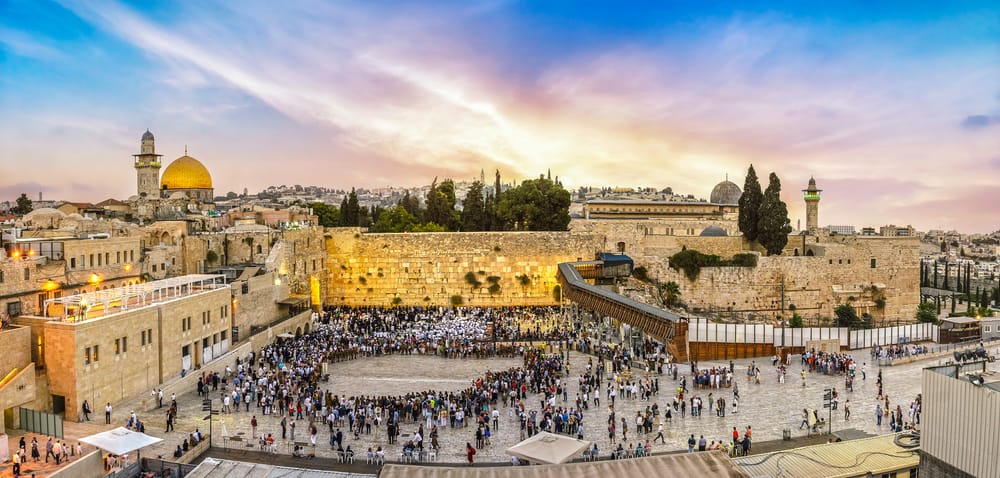 This type of travel can also be called a pilgrimage. This type of trip is traveling to a sacred place or traveling as an act of devotion. This type of travel has happened for centuries in many cultures and religions.
There was a time when a pilgrimage took place on foot, but now travel is much easier. There are many places that people visit for faith-based travel. Some common ones include Jerusalem, Israel, Tibet, the Inca trail in Peru, and many other locations.
Before you take this type of trip, you should understand the expectations of those who visit. You may have to adhere to a specific dress code or be silent in certain areas. You should find out as much as you can before you go.
34. Gambling Travel
Gambling travel is basically when you visit a casino or an area that is well known for gambling such as Las Vegas or Atlantic City. These areas are huge for the tourism industry and continue to grow with each year. There are many ways to do this type of travel with luxury hotels and vast accommodations.
Reading travel articles and checking our social media before you embark on a gambling holiday may be a great option. You should consider setting limits on how much you gamble before you leave. It is easy to get carried away by the sights and sounds while you are there.
If you know your limits ahead of time, you will be well prepared. There is no prime time or right age to travel. With such a vast collection of travel types, you can embark on any travel journey you want to explore. Whether you like everything properly planned in a group tour, prefer the mystery of no destination travel, enjoy solo travel, or prefer family or friends travel, there are many amazing destinations for you to explore.
There is bound to be a country and type of travel that can fit your time frame and budget. Don't just think or dream about traveling, pack your bags, pick a destination, and head out. The world out there is waiting to be explored. Go on wanderlust, off to your next adventure!
FAQs
Do I Need to Buy Travel Insurance?
A travel insurance policy is an insurance that will protect you in the event that you have to cancel your planned trip. If you are worried that something will interfere with your trip, you may want to consider it. It may even protect you in the event of baggage loss. There are stipulations and clauses, so it is important that you review all the fine print before a trip cancellation.
Do I Need a Passport to Travel?
You do not need a passport when traveling domestically within the United States. You need a passport for international travel. There are documents you need to carry when you travel inside the United States.
Can I Get Paid to Travel?
It is possible to be paid to travel, depending on what you do for a living. Travel blogging is a great way to document your travel and get paid for it. You need to find sponsors and have a successful blog for this to work. You could become a public speaker and get paid to travel to speak. You could also get a job on a cruise ship that takes you to different destinations.