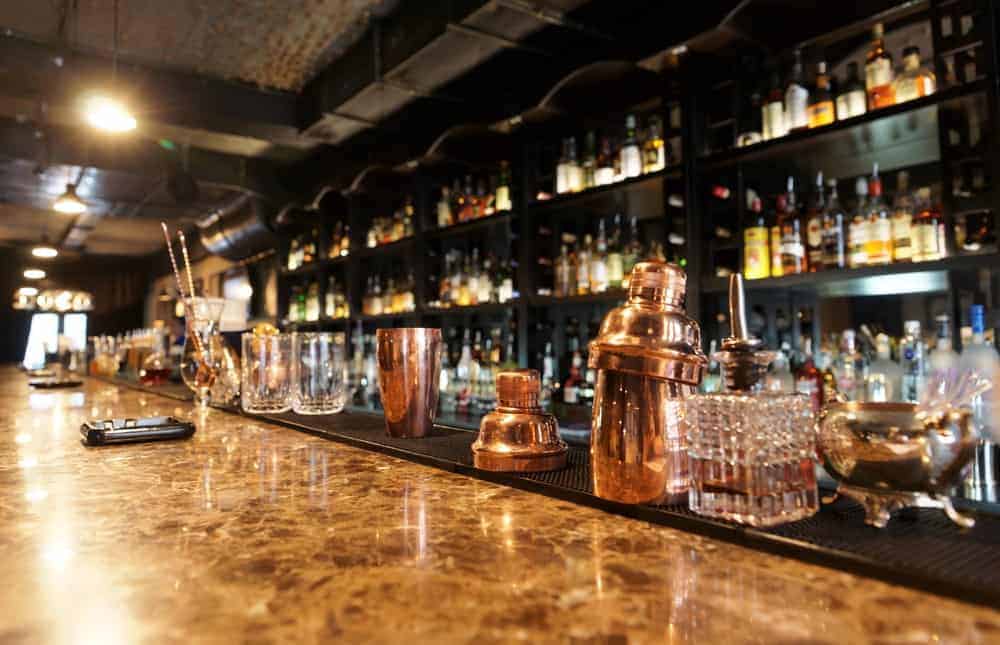 Bars are so integral to human societies that they existed even way back to Babylonian times. Back then, alehouses offered expensive watered-down beer-like beverages. Alcohol and wine were also initially consumed for their medicinal properties.
In ancient Greece and Rome, taverns served alcohol, food, games, and other entertainment. During the Anglo-Saxon period, public houses emerged as a popular gathering place for businessmen and social meetings. The New Englanders brought these public houses or taverns to the New World.
Taverns offering food, drinks, and lodging became so integral to the New World that it was illegal for some towns not to have taverns. As the competition among taverns heated up, some businesses began offering illegal activities. This led to the Prohibition period which lasted for 14 years.
Speakeasies and moonshining thrived during the Prohibition period. In 1933, alcohol was made legal again but with heavy taxes and stiff regulation.
Types
Hotel Bars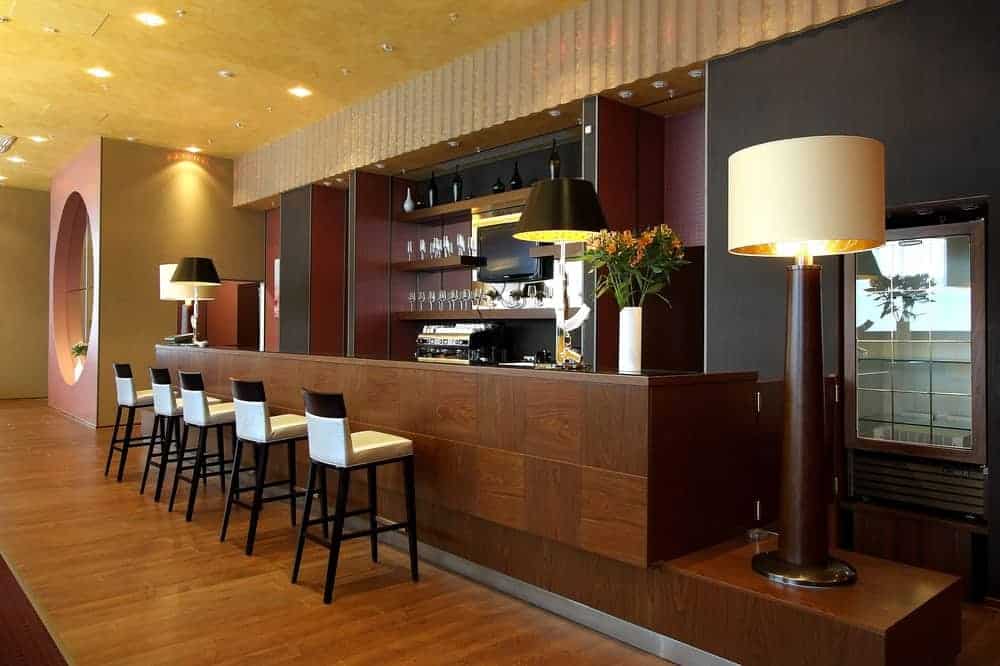 These are self-explanatory. Hotel bars accommodate visitors from all over the world, and they rarely have a theme attached to them. They may or may not have food (they usually do, however, at least have snacks), and because their patrons can literally be from any place on the earth, they work extra hard to make sure they have a large inventory of liquor in stock at all times.
These bars are usually very basic in design, size, and style; however, their bartenders and waitresses tend to be very friendly because they realize that their customers are their livelihood. They work hard to accommodate all types of customers, so, whether you want a cold beer or a White Russian, they can supply it to you. The bars are basic yet friendly, which is one of the many reasons even people who live in the area often patronize them.
Live Music Joints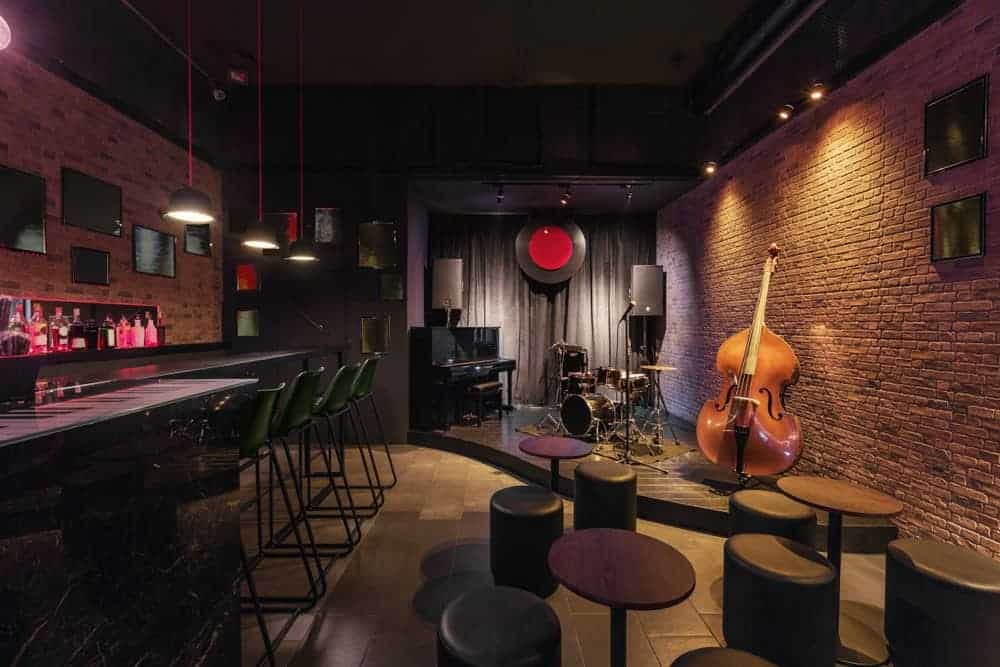 These are not the fanciest bars around, but they do serve alcohol and have live music to boot. They are usually extremely crowded and can even smell a little funny, mainly because of the number of people found there on any given night. If you're over the age of 30, you might find these places incredibly annoying, especially because the music is so loud that you can't hear anyone speak, even if they are yelling at you.
If you stay there for the entire performance, your ears will likely be ringing when you leave, and you often spend the whole night saying "WHAT?" to various customers. Ironically, many younger people say that they are there to listen to music, but they do anything but that once they arrive. Moreover, the floors in these places can be sticky and dirty, so it's best not to wear your best shoes when you visit them, or, especially, high heels.
Of course, if you're under the age of 30, you will likely love these places, and if large crowds, loud music, and the occasional drink being spilled on you is your idea of a fun evening, live music joints are the first place you should go. Just be prepared for them, and realize what you're getting yourself into before you leave to go there.
Nostalgia Bars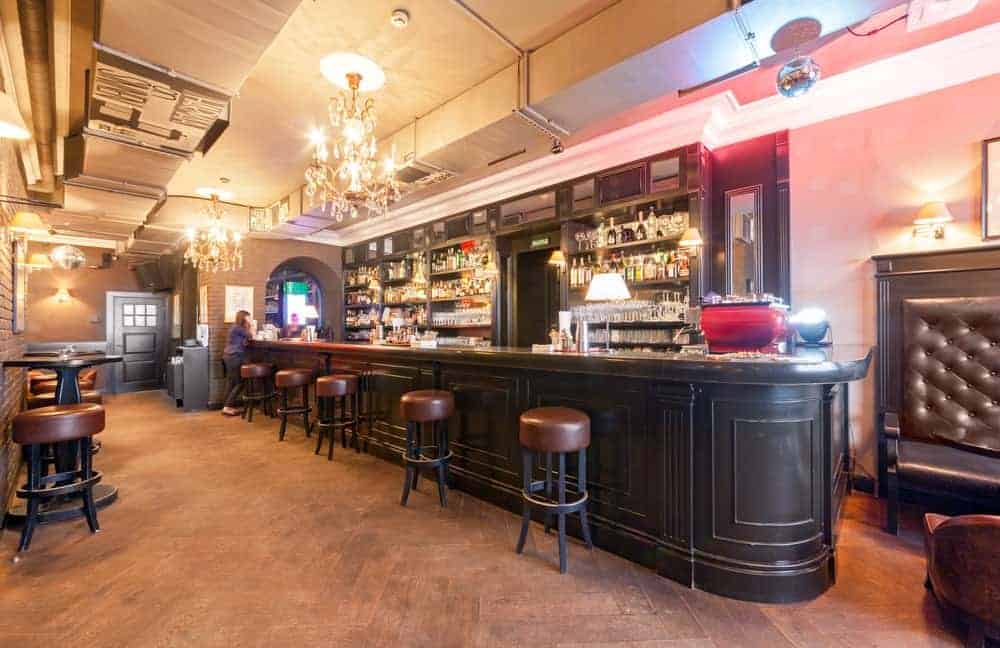 These are bars that are, quite literally, old. They usually have yellowed newspaper articles and old black-and-white photos on the walls, and they never seem to know how to make any drink except basic beers and wines. You can't get fancy with them because they are very basic in design and overall feel, and if you want a drink that was popular decades ago, they are certain to be able to make you one.
This is not to say that you will have a negative experience if you visit a nostalgia bar; in fact, for many people, they are the only type of bar to frequent. However, if you're looking for the perfect bar to make you the perfect appletini, this isn't it.
A bar that started as a speakeasy during the prohibition years is the perfect example of a nostalgia bar, as is a bar with a theme that is devoted to old-time movies or music and has been around since those things were brand-new. Nostalgia bars do a great job of accommodating certain types of people, which is good because there are always going to be people around who enjoy this type of drinking establishment.
Plastic Bars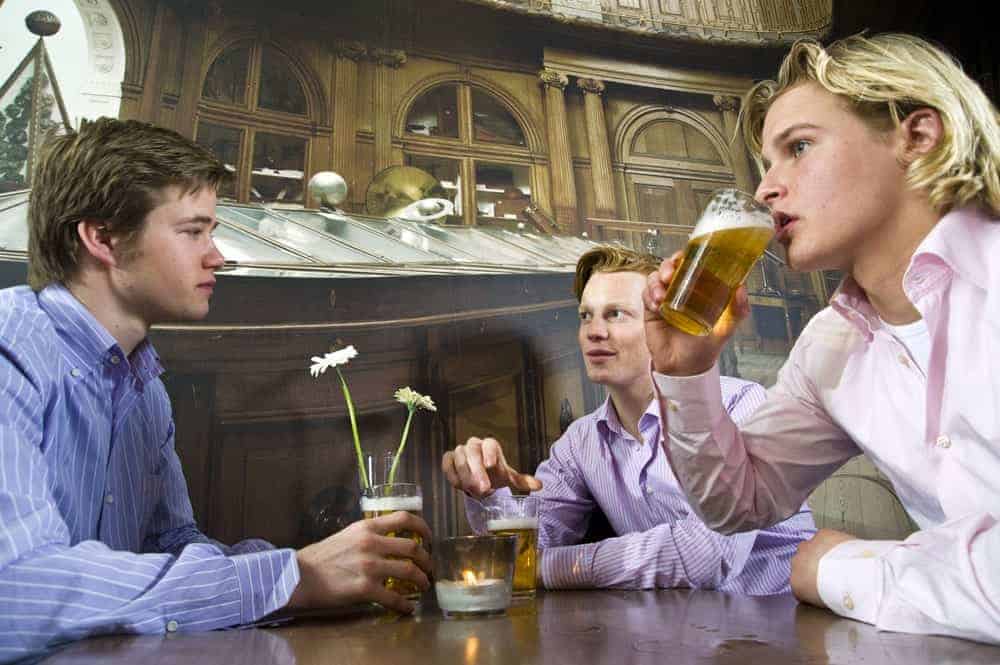 Put simply, these are very basic bars that some people describe as places that are missing a soul. They are often called yuppie bars or fern bars, and if there is a frozen daiquiri machine in the establishment, it can be called a plastic bar. They are not unique or even authentic, and instead, they are very basic in what they offer; however, they do have booze – and plenty of it.
If all you're looking for is a place where you can consume large amounts of alcohol and you care not about the ambiance of the place, choosing a plastic bar will always suffice. They may not become your favorite bar or pub, but they certainly have the basics of what you're looking for when you enter one of these establishments, which is alcohol.
Specialty Bars
Specialty bars usually center around a certain drink, such as a martini bar, or even something else that is unique, such as cigar bars. The latter are extremely popular because with all of the cities and towns outlawing smoking in various public places, they are the one place you can go and enjoy a nice cigar along with a glass of brandy or scotch.
More and more bars and pubs are becoming smoke-free as well, so if you find a place that allows you to smoke, it is always going to be a popular place. Martini bars are always very busy because martinis are extremely popular drinks, especially among women, and because there are dozens of types of martinis that you can enjoy, you can visit one of these establishments regularly and never have the same drink twice.
In addition, bar-owners are continuously coming up with newer and better ideas for their facilities, which means that if you have something you really enjoy doing, it is likely you can find a bar that specializes in that activity.
Sports Bars
Sports bars aren't just for men anymore, but if you're a female, you have to accept the male species for what he is because he will demonstrate his testosterone-laden self in one of these places every time. Made for watching sports, drinking beer, and little else, sports bars usually have large television screens showing several football or baseball games, and when it comes to the playoffs, regardless of the sport, they are extra crowded.
They often have menus shaped like sports equipment and food items named after local teams or even ballparks or stadiums, and the best part is that the newer ones have a very different ambiance than the sports bars of long ago. At one time, sports bars were raunchy and always consisted of drunk men getting into fights on a nightly basis, but that is no longer the case.
Nowadays sports bars are much nicer and cleaner, and their menus have a lot more items than they once did. You can munch on nachos and chicken wings, as well as enjoy regular meals, and their drink selection includes everything from wine to beer and even mixed drinks. Regardless of what you're there for, the one word that can be used to sum up your experience in a sports bar is "fun," and all of the waitresses and bartenders take this responsibility very seriously.
The College Bar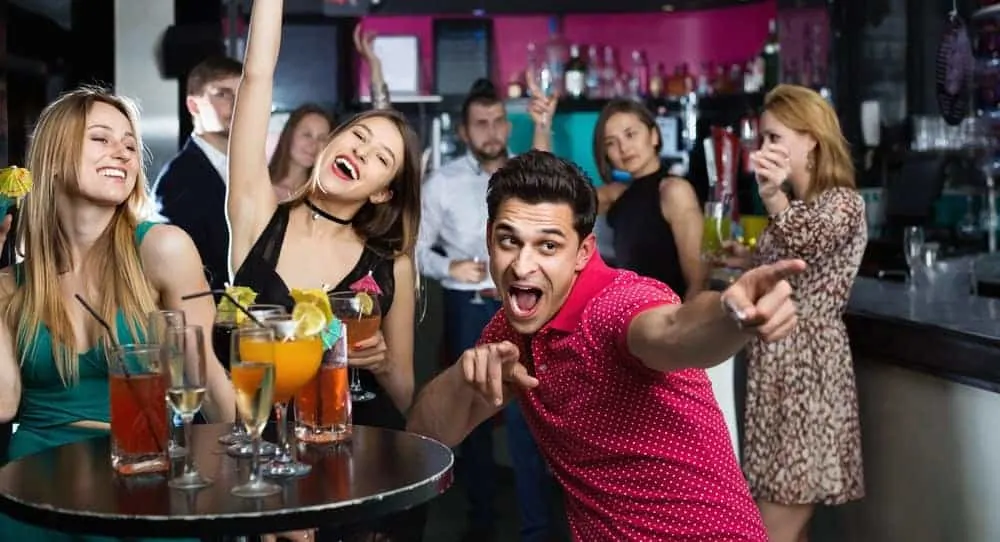 Ahhh … the college bar experience. In these days of having to turn 21 years old before you drink, you may not get to visit these types of bars until you're a junior or even later, but when you do, you'll notice they really do cater to the college crowd.
Lots of decorations in your school colors, games and activities to enjoy while you're waiting for your drinks to arrive, fun foods to eat, live bands to enjoy, and of course, plenty of alcohol. You'll notice a lot of frat boys and sorority girls in there a lot of the time, and, if you're lucky, a member of the football team or cheerleading squad will be there, too.
Another huge advantage to the college bar is that many of them are located within walking distance of the campus, which means you can get there even if you don't have a car. College bars are a little on the rowdy side, but that seems to be what most college students like about them.
The nicer ones have complete menus as well, so you can get your fill of great food and lots of drinks every time you go there. Most of all, college bars provide you with a unique experience that you are unlikely to forget, even after you go home, and they will be one of the things you'll miss about your college days years from now.
The "Full of Itself" Bar
These bars are very similar to the vertically challenged bars in that they are there to cater to a unique category of people. If the bar you visit calls bartending "mixology" and charges $15 or $20 for a drink, it can be listed under this category. The only negative thing about these bars is that they are often overpriced, have cocky and arrogant staff, have no comfortable chairs to sit in, and the music is often way too loud.
Of course, if you prefer the hotsy-totsy lifestyle, a "full of itself" bar is the perfect place to be. They can be wonderful places to sit, drink, and relax, provided that you can afford them, and they do a great job of keeping tradition alive because they make authentic cocktails, and their bartenders can make you any type of drink you want without having to look in a reference book for the recipe.
Another one of their characteristics is that they often have live entertainers that you can enjoy while you're sipping on your cocktail, but the music usually consists of local artists, so you get what you get. Of course, if you'd rather drink alone, these are great places to be because they don't always have a lot of locals in them unless you live in an area where everybody has money.
The High Concept Bar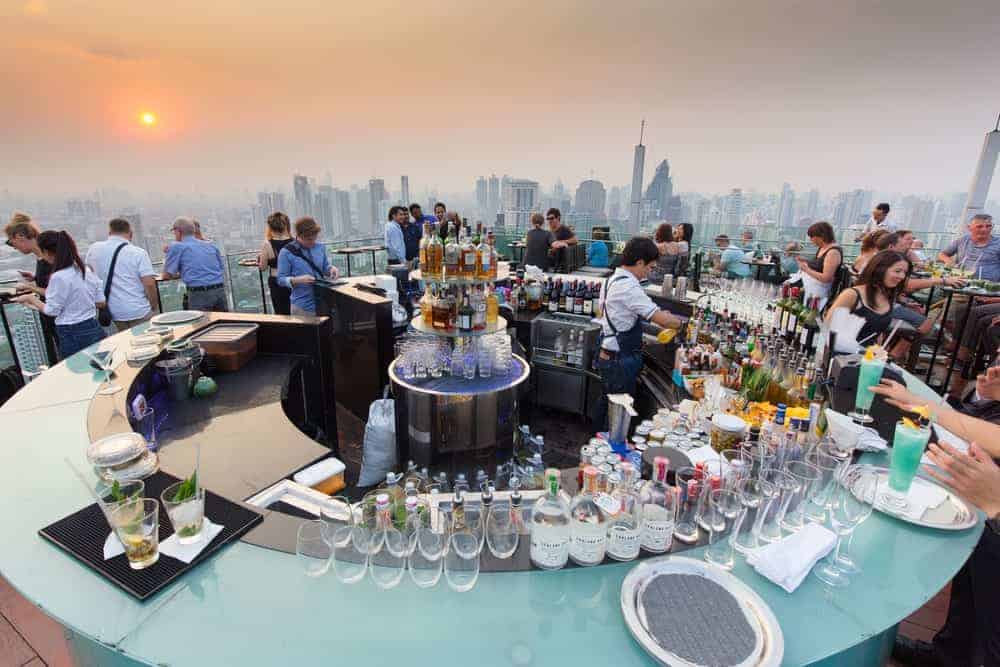 Usually found only in bigger cities such as Los Angeles and New York City, high concept bars often have a special draw that includes something very unique. These bars are great for business because they are often frequented by tourists who have plenty of money to spend, and if you want an expensive thrill or feel like taking advantage of the newest trends in nightlife novelties, they are the place to be.
There is no end to the extravagance of these places, and they are continuously thinking up newer and more unique ways to attract a crowd. True, there are numerous examples of bars that tried to come up with something unique but failed, but there are also hundreds of bars in cities all over the world that are based on themes from movies, popular books, and even artwork or music.
They are usually good for people who like to feel more important than they really are, or people who have too much money and don't know what to do with it, but they can also be enjoyed by people who simply love being in an exciting and lively atmosphere. The crowds found in these types of bars come from all over, especially in cities such as Singapore and New York, and their larger-than-life, expensive "feel" attracts millions of people every year.
The Irish Pub
Although an Irish pub usually only serves green beer on St. Patrick's Day, they usually have a wide variety of whiskey and beer that comes straight from Ireland. They have great ambiance and a great overall feel that stresses fun and relaxation. There is also the possibility of some great music to enjoy while you're there, which can include musical instruments such as guitar, fiddle, and some of the instruments made with pipes, such as uilleann or bodhran pipes.
From the moment you walk into the bar, you feel Irish, even if you aren't. And because the bartenders and waitresses want you to come back, they provide you with a relaxing and comfortable atmosphere that makes you feel like you're having a beer at home in your basement.
These bars go to great lengths to make sure that the alcohol, the decorations, the music, and the overall ambiance are just right, so whether you visit one of these pubs daily, weekly, or only occasionally, you'll never forget your experience there.
The Neighborhood Dive
Neighborhood dives are usually filled with locals and have a great sense of comradery about them. They are usually no-frills bars and are open seven days a week until at least two o'clock in the morning. If you want to go somewhere to have a drink and be reminded of how some things never change, the neighborhood dive is the place to go.
Often owned and operated by someone who is well-known within the community, these bars tend not to keep up with the times, and the fact that they look a little old and outdated is what adds to their charm. They may or may not serve snacks or food, but if they do, it is likely not the highest quality cuisine in the city.
These dives usually have dartboards and jukeboxes in them, and they rarely have a theme or concept attached. Their patrons are usually locals and regulars, and, in fact, often these are the only people who know that the bar exists. The fact that they serve inexpensive drinks and are usually located in a convenient spot near where a lot of these people live in contributing to their popularity and the clientele tends to be close-knit and has a lot in common.
The Pub
Pubs are larger and cleaner than neighborhood dives, and their food is usually better as well. They serve both locals and tourists; in other words, anyone who didn't grow up close to where the pub is located. People drink a lot in a pub, but it's rare that you see someone up-chucking on themselves or their neighbors.
They are very cozy and a great place for people to relax, but if they have a karaoke machine or a karaoke night, the clientele can be a little rowdier. Pubs have affordably priced food and drinks, including the greasy cheeseburgers that everyone loves, and you can either sit at the bar and flirt with the bartender or sit at a table and order your food and drinks.
Another thing that is great about pubs is that even though they are larger than the neighborhood dive is, they can still have a homey and familial atmosphere: think of Cheers. If you choose not to eat, you can still sit at a pub as long as you like and drink, which allows you to take advantage of their pretzels, nuts, and other foods.
Vertically Challenged Bars
Okay, this doesn't only mean the shape and size of the bar, but there are also underground bars that are frequented by a certain type of clientele. Bikers, fur-wearers, dwarfs, leather enthusiasts, and even people obsessed with 80s icons go to these types of bars, and they are usually found in dank basements six feet under.
There are even bars that specialize in playing a certain recording artist's songs 24 hours a day, seven days a week, but the people who visit these bars never seem to get tired of the songs. These bars are sometimes difficult to find, and, in fact, many times only the locals know about them.
This doesn't mean that they aren't crowded, however, because on any given night they tend to be booked solid with wall-to-wall customers who are horny, lonely, or just curious as to what they're all about. If you like a dark, mysterious atmosphere, and you like to drink a lot of alcohol when you go out, the vertically challenged bars are the perfect place to go.
You're guaranteed to meet some unique and interesting people each time you go to one of these bars, and you can have your share of alcoholic beverages the entire time you're there.
Interesting Facts about Alcohol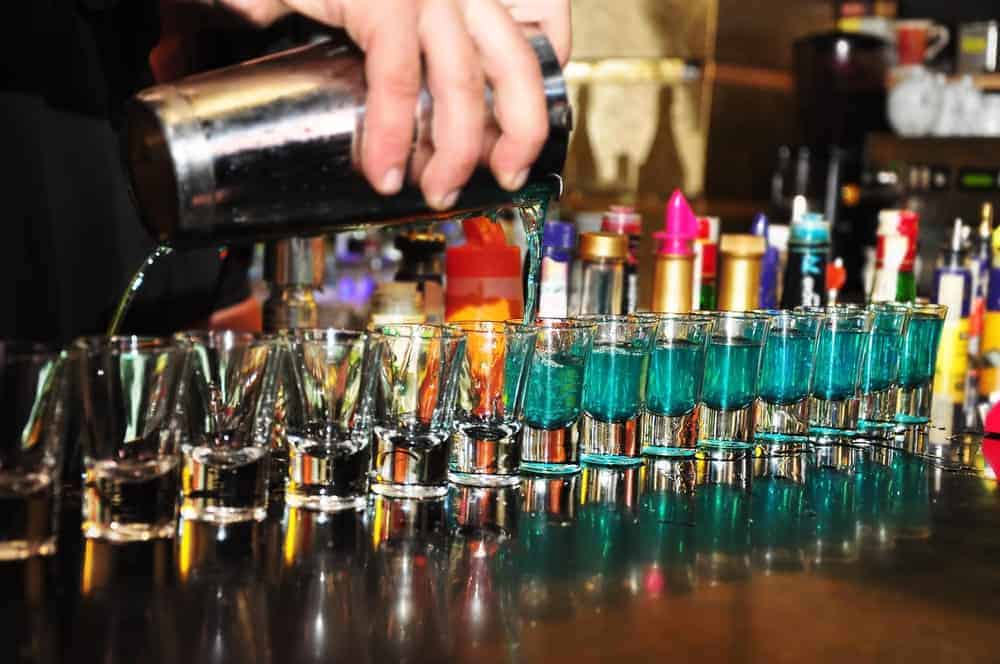 The national anthem was actually written to the tune of a drinking song.
Alcohol lovers came up with another sentence that uses all of the letters of the alphabet (other than "the quick brown fox jumps over the lazy dog"), and it goes like this: "pack my box with five dozen liquor jugs."
Be careful if you are under 21 and you take out the trash in Missouri because if the trash bag contains empty liquor bottles, you could be breaking the law.
Although many people think the opposite, drinking alcohol actually lowers the temperature of the body.
Bourbon got its name from Bourbon County in Kentucky.
The pressure in a champagne bottle is three times higher than it is in the tires of an automobile – about 90 pounds per square inch.
While Sir Winston Churchill was a very heavy drinker, Adolf Hitler never touched the stuff.
The United States has a drinking age that is higher than any other country in the world.
In the 1600s, brandy was used in thermometers instead of mercury.
Most vegetables and nearly all fruits contain at least a small amount of alcohol in them.
The word "toast" came from a tradition of dropping toasted bread into wine, which was done to wish a person good health in ancient Rome.
Because of a rule developed by the Bureau of Alcohol, Tobacco, and Firearms (BATF), advertisers cannot use the word "refreshing" when describing alcoholic products.
Abraham Lincoln owned a liquor license and several taverns as well.
Any distilled spirit, including tequila, rum, brandy, and gin, is free of carbohydrates, cholesterol, and fat.
In outer space, there are enough alcohol clouds to make four trillion-trillion drinks.
In Alaska, you cannot legally give alcohol to moose; in Ohio, it's fish.
The longest bar, located in Ohio, is 405 feet and 10 inches, although some people claim there is a 684-foot bar in Illinois.
In Texas, it is illegal to take more than three sips of beer if you're standing up.
Alcohol has been produced for at least 12,000 years.
A total of 13 minerals are essential in order to live, and they can all be found in alcohol.
One bottle of wine takes approximately 600 grapes to make.
In many places in Europe, teenagers can drink alcohol in their school cafeteria.
One bottle of champagne has approximately 49-million bubbles.
Instead of a worm, a Gusano butterfly caterpillar was once placed in tequila bottles.