Nowadays, dozens of sprawling cities boast unique features, peoples, and cultures, and I find traveling a great way to explore the depths of each one! However, did you ever stop to think how different two cities can be on a fundamental level? Let's explore that today, looking at 12 types of cities.
12 types of cities, each with unique features, include:
Smart Cities
Intermediary Cities
Conurbation Cities
City-State Cities
Megalopolis Cities
Metropolitan (Metro) Cities
The Cosmopolitan City
The Garden City
Gateway Cities
The Megacity
Metropolis Cities
Twin Cities
Cities are fascinating hubs of activity that operate according to their geographical location, resources, and relations with other cities.
We'll explore cities' socio-economic fluences, their responsibility on a local and global scale, and some of the characteristics and issues you can expect within a particular city type.
1. Smart Cities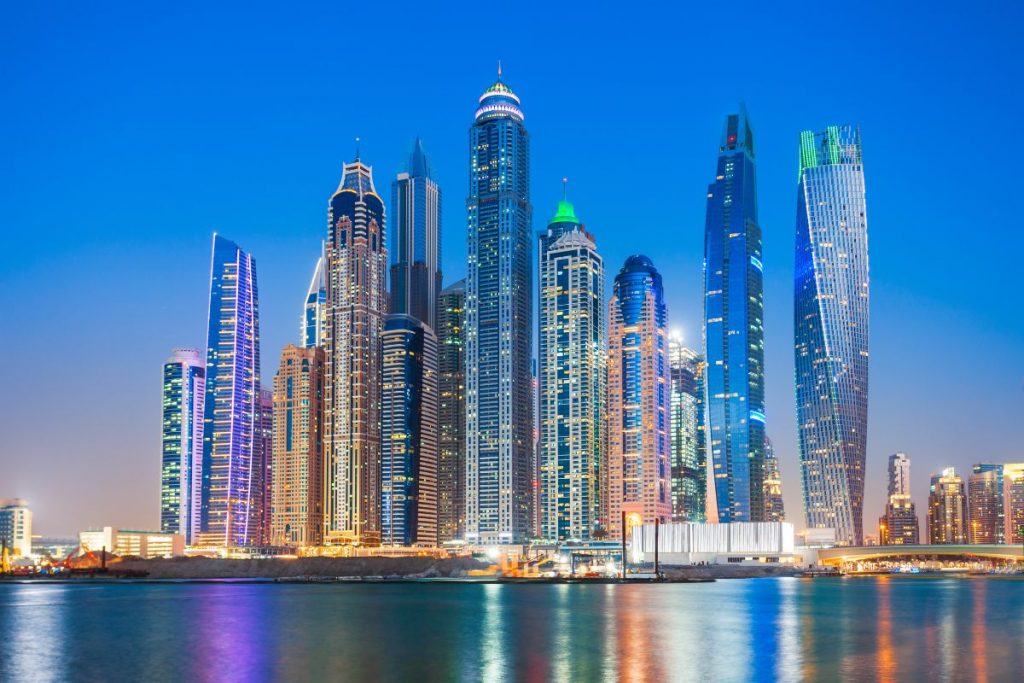 A smart city is a technologically advanced urban area that collects data using various electrical systems and sensors. The insight collected from that data is vital for efficiently managing assets, resources, and services; the findings, in turn, provide new and inventive methods to improve operations throughout the city.
It includes data collected from varying sectors and sources across the city, such as:
Prospects and information classified as assets are carefully analyzed and processed to monitor and manage traffic and transportation systems. Additionally, utilities, power plants, criminal detection, information systems, and community services develop similarly.
The term smart city refers to how governments use technology to monitor, evaluate, plan, and oversee the city.
The smart city idea incorporates information and communication technologies as well as numerous physical devices linked to the Internet and utilizes a network to improve the efficiency of city operations and services while also connecting inhabitants.
Advanced technologies enable municipal authorities to connect directly with the community and city infrastructure and monitor what is going on in the city and how it is changing. It improves the quality, interactivity, and performance of urban services while lowering costs and resource consumption and promoting citizen-government interaction.
Smart cities also create software to assist them in controlling urban flows and responding in real time. As a result, they are considerably faster in responding to citizen issues than cities that take a traditional, transactional approach to their inhabitants. However, the phrase smart city remains vague in its particular and hence subject to different interpretations.
The cities listed below have initiated smart city initiatives:
Dubai, United Arab Emirates
Brisbane, Australia
London, United Kingdom
Madrid, Spain
New York, United States of America
Singapore, Republic of Singapore
Taipei, Republic of China
Amsterdam, Netherlands
2. Intermediary Cities
Intermediary cities refer to small and mid-sized towns or an extensive collection of settlements that connect metropolitan and rural regions and distinct groupings of cities within urban systems.
These cities have substantial and transformational potential compared to other city types because they are critical in linking rural and urban communities. This achievement results from providing basic amenities and services to alleviate infrastructure strains that threaten megacities.
Furthermore, intermediary cities help to strengthen rural-urban links, creating a favorable climate for job generation and income diversification. Because of population growth and rural-urban migration, intermediary cities are forecast to develop at nearly double the rate of megacities, with Africa and Asia showing the most growth potential.
Because of their modest size, intermediary cities inherently have advantages over bigger metropolises. They provide the potential for more effective administration and management, increased social cohesiveness, a stronger feeling of identity and belonging, and healthy interaction with the natural environment.
Intermediary cities bring local governments closer to their residents, allowing elected officials to have a deeper grasp of local needs and objectives while fostering inclusive, participatory governance. As a result, intermediary cities have better adaptability and comparatively simpler decision-making procedures, meaning increased investment and economic prospects when managed correctly.
3. Conurbation Cities
A conurbation is a collection of metropolises, big towns, cities, and other urban regions crowded due to population development. Its physical expansion typically forms a single continuous urban or industrially developed area.
A conurbation is, for the most part, a city with more than one center in which transportation has grown to connect places to form a single urban labor market and workplace location. A conurbation is similar to a megalopolis in that the urban regions are adjacent but do not share a single boundary, but labor markets have not yet merged.
One example of a conurbation is the expansive concept of the New York metropolitan area – the Tri-state region – centered on New York City. It consists of 30 counties scattered throughout New York, New Jersey, Connecticut, and Pennsylvania, boasting a population of 21,961,994 in 2007.
The Greater New York City region, the world's most luminous urban conurbation and most significant urban landmass is home to about one-fifth of all US people. This conurbation is the consequence of merging the metropolitan regions of many vital cities.
The Caribbean area is another example of a conurbation in Puerto Rico. It consists of San Juan, Bayamón, Alto, Caguas, Carolina, Trujillo, Guaynabo, Canóvanas, Toa Alta, Toa Baja, and Cataño.
In fact, locals know the area as Área Metropolitana, and it is home to around 1.4 million people scattered throughout an area of approximately (153.13 square miles (396.61 square kilometers), making it the Caribbean's largest city by area.
Another conurbation is the San Francisco Bay Area, which consists of the metropolitan cities of San Francisco, San Jose, and Oakland, as well as other minor urban centers, with a combined population of approximately 8 million people.
4. City-State Cities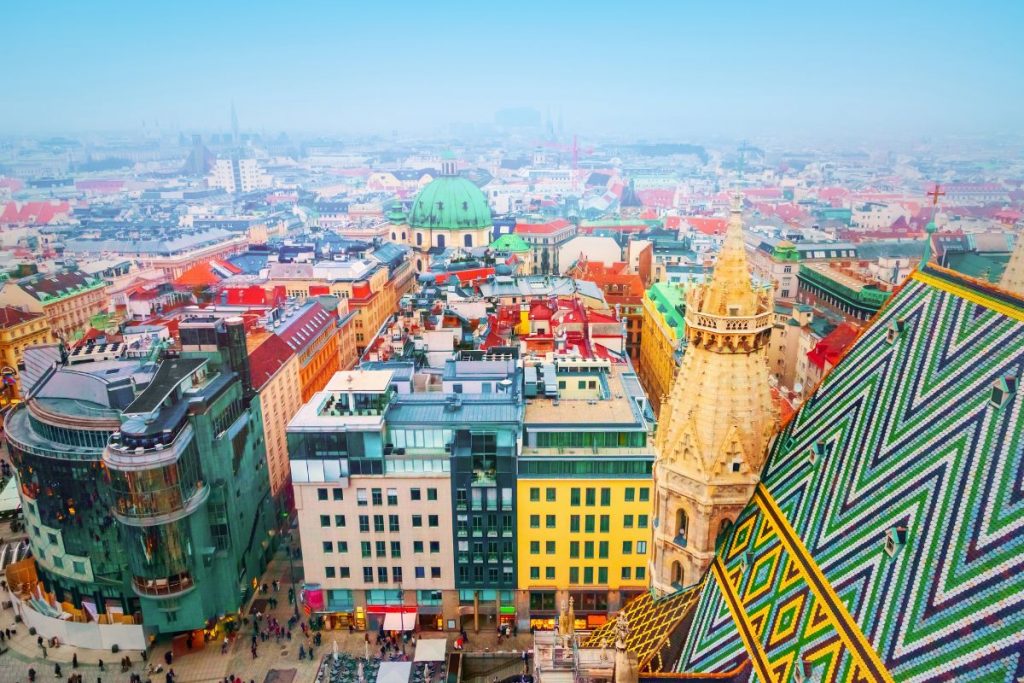 A city-state is a self-governing city that serves as the focus of political, economic, and cultural activity in its surrounding region.
Since history's inception, they have existed in various regions globally, including cities such as Rome, Athens, Carthage, Sparta, and the Italian city-states of the Middle Ages and Renaissance, such as Venice, Genoa, Milan, and Florence.
With the advent of nation-states worldwide, only a few modern sovereign city-states remain; the most well-known examples are Vatican City, Monaco, and Singapore. Singapore is the most obvious example, with full self-government, its own currency, a strong military, and a population of 5.3 million people.
Furthermore, numerous non-sovereign cities have a significant degree of autonomy and often earn the title city-state. Macau, Hong Kong, and members of the United Arab Emirates, most notably Dubai and Abu Dhabi, are examples of such cities.
While not sovereign nations, certain cities may be constituent states of a federation or have a high degree of autonomy. As a result, they operate as city-states within the context of the sovereign state to which they belong. In essence, the city-state is self-governing but not necessarily a political unit in its own right.
Some cities which a high degree of autonomy and have the title of city-state include:
Austria: Vienna
United Arab Emirates: Dubai, Abu Dhabi
United Kingdom: Gibraltar
5. Megalopolis Cities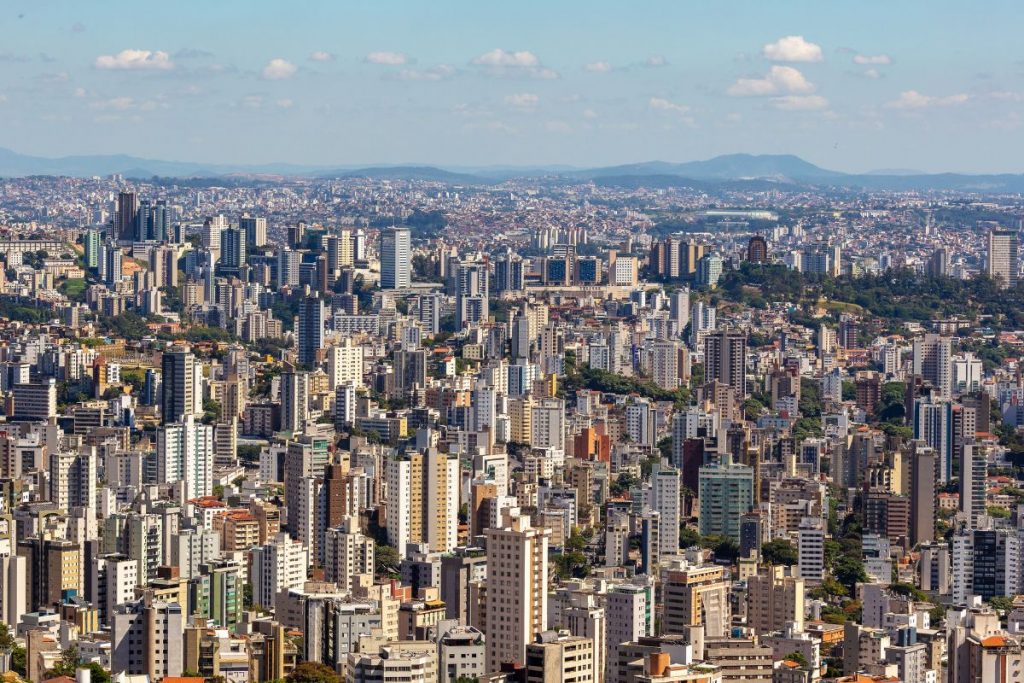 A megalopolis is a collection of metropolitan cities that people regard as a single urban area due to common transportation networks, economics, resources, environment, etc.
Because of their mutual integration, coordinating strategies are beneficial, even if the constituent metropolises retain their unique identities.
It introduces fresh, larger-scale ideas about urban patterns and growth, thus making the notion of a megalopolis extremely appealing. Indeed, the name megalopolis derives from Greek philosophy, where thinkers pointed to its significance as a universe of ideas.
The megalopolis consists of two or more neighboring metropolitan regions where the borders between population centers become blurred due to the shared use of systems such as the economy, resources, and transportation.
While every city maintains its autonomy, the idea of a connected metropolitan region is valuable; they firmly believe in cooperation as a way of expansion. A vast megalopolis would have around 25 million inhabitants, and a smaller one would have just 10 million.
6. Metropolitan (Metro) Cities
A metropolitan area, often shortened to metro, is a territory composed of a densely populated urban agglomeration and surrounding regions, which share industries, commercial centers, transportation networks, infrastructures, and housing.
It often consists of many major cities, jurisdictions, municipalities, neighborhoods, boroughs, exurbs, counties, townships, towns, suburbs, districts, and even states and nations. Metropolitan areas have become important as social and economic areas and often host evolving political institutions.
Metropolitan regions generally contain satellite cities, villages, and intervening rural areas with socio-economic linkages to the major cities or urban core, commonly evaluated by commute patterns.
Metropolitan areas may anchor to a single major city, such as the Paris metro region or the Mumbai Metropolitan Region, Mumbai. In some circumstances, metropolitan areas, particularly in the United States, have many centers of equal or equal significance – the Dallas-Fort Worth metro area contains eight major cities.
In reality, metropolitan statistical regions have grown in importance in the United States. Because of proximity, history, and recent urban convergence, the Greater Washington Washington metro region is an example of statistically merging separate cities and county areas from several states to form a bigger city.
Metropolitan regions may be part of a larger megalopolis. In the United States, an urban center outside metropolitan regions that provide a similar level of appeal to a region gets the title micropolitan.
While they lack big cities' economic and political clout, they are vital concentrations of population and production, attracting employees and customers from a broad geographic region.
7. The Cosmopolitan City
A cosmopolitan city, also known as a global city, is a significant node in the global economic network.
They are a direct outcome of geography and urban studies, as well as the concept that globalization is formed and advanced in critical geographic locations based on a hierarchy of significance to the operation of the global financial and commerce system.
A global city is one of the most complicated nodes, with linkages connecting it to other cities that have a direct, palpable influence on world socio-economic issues.
The provision of various international financial services, particularly insurance, banking, marketing, real estate, and accounting, as well as their amalgamation of financial headquarters, a stock exchange, and other major financial institutions, is the most prominent criterion for a cosmopolitan city.
Although criteria are diverse and changeable, standard world city features include:
The headquarters of several international businesses.
The existence of high-quality educational institutions, such as prominent universities and research institutes, as well as the attendance of international students.
Control over a broad surrounding area's trade and economy.
A wide range of cultures, languages, philosophies, and religions.
New ideas and innovation hotspots in business, economics, and culture.
Digital and other media and communications centers for global networks
National domination with significant worldwide ramifications.
Significant decision-making authority on a daily and global scale.
Influential manufacturing hubs with port and container infrastructure.
A significant number of people work in the services and information sectors;
A multi-functional infrastructure that includes some of the country's top medical, legal, and entertainment facilities.
8. The Garden City
Garden cities came into existence in response to the need for improved quality of urban life, which was lost due to overcrowding, congestion, and uncontrolled growth since the Industrial Revolution.
Furthermore, they aim to address the related problems of rural depopulation and the runaway growth of great towns and cities by creating a series of small, controlled cities in an attempt to join the amenities of urban life with the natural setting to enjoy the outdoors and rural environments.
The primary features of a garden city include:
Purchasing a large area of agricultural land within a ring fence.
Planning for a compact town surrounded by a vast rural belt.
Accommodating residents, industry, and agriculture within one town.
Limiting the city development from overpowering the rural section.
Utilizing the natural rise in land values for the town's general welfare.
Some garden city principles include:
A clear vision, strong leadership, and community involvement.
Generous green space connected to the larger natural environment, including farmland to prevent sprawl, biodiversity-rich public parks, a mix of public and private networks, high-quality gardens, tree-lined streets, and outdoor areas.
The capture of land value for the benefit of the community
Mixed-tenure dwellings and housing styles that are affordable to the average person.
9. Gateway Cities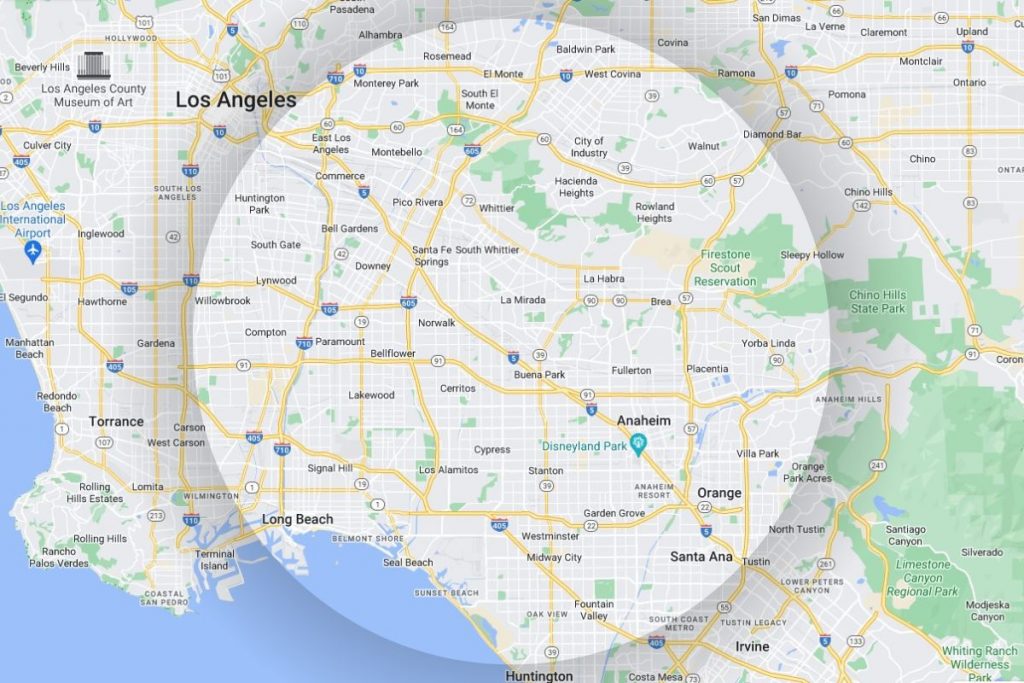 A gateway city acts as an economic anchor for the surrounding communities and regions. Gateway cities have always been important to economies because they have the possibility to realize the American Dream.
The Gateway Cities Region, also known as Southeast Los Angeles County, is an urbanized region in southeastern Los Angeles County, California, located between the City of Los Angeles proper, Orange County, and the Pacific Ocean.
These communities get the name Gateway Cities because they serve as a gateway between Los Angeles and Orange Counties, with Cerritos equidistant between downtown Los Angeles, Long Beach, and the center of Orange County.
One thing to remember regarding these cities is that they confront the same social and economic issues as other cities. These cities, however, have several assets, including well-developed transit networks, hospitals, schools, and historic architecture. Furthermore, because they confront similar issues, these cities have significant untapped potential in various areas.
These cities must undertake social and economic reform to capitalize on these new prospects and potential. For example, when the demand for walkable communities grows, they may build more of them.
10. The Megacity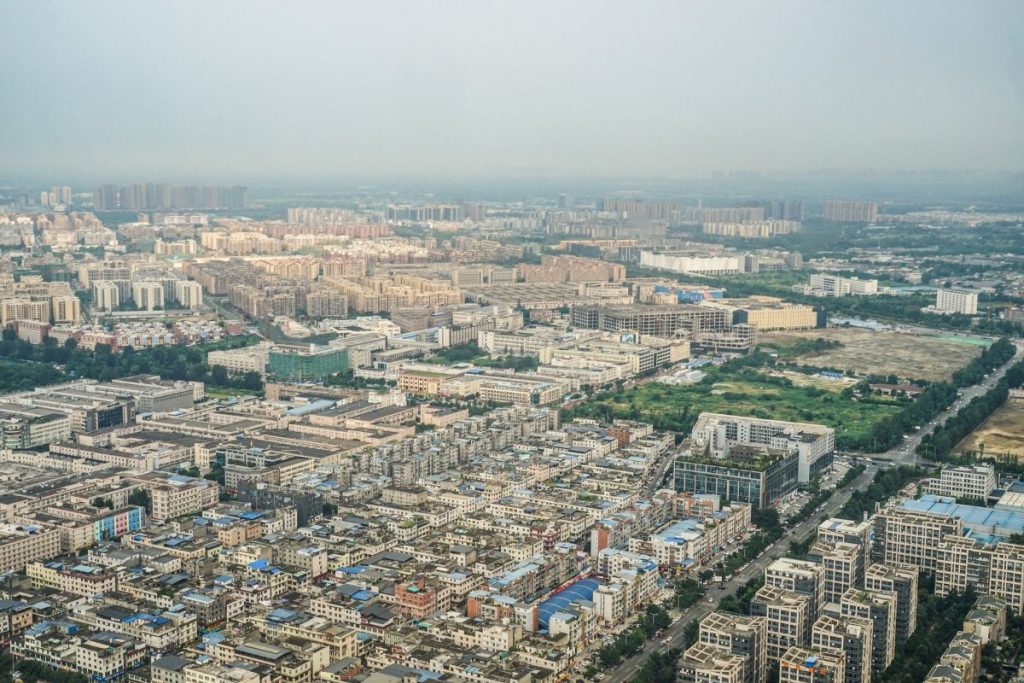 A megacity is a vast city, with the determining factors varying from five or ten million people, plus a population density of 772 per square mile (2,000 per square kilometer).
Megacities are well-known for their diverse living sectors, including slums. According to the UN, between 1990 and 2005, the proportion of urban people living in slums or informal settlements declined from 47 percent to 37 percent in the developing world.
However, as the population grows, so does the absolute number of slum inhabitants. Most slums are informal communities that frequently lack adequate sanitation, water access, housing, drainage, and officially recognized addresses.
The increase in informal settlement population results from substantial internal and international migration into cities, resulting in unprecedented urban population growth rates and geographic concentrations.
These difficulties frequently cause problems in the political, social, and economic spheres, with subjects such as limited or no access to education or sustainable healthcare being the usual points of contention.
Another big problem in megacities is air pollution. The particles, chemicals, and biological debris in the atmosphere are frequently a significant cause of discomfort or a health hazard for any living organism that considers those locations home.
Furthermore, smog – a kind of air pollution caused by vehicle emissions from internal combustion engines and industrial gases – reacts in the atmosphere with sunlight to generate secondary pollutants, which mix with the emissions to form deadly photochemical smog.
The sheer scale and complexity of megacities create significant social and environmental issues. The ability of megacities to develop sustainably is mainly determined by how they gather, share, and manage their energy and material resources.
In terms of consumption and resource efficiency, there are links between power consumption, heating, industrial fuel usage, ground transportation energy use, water use, waste creation, and steel manufacturing.
Some examples of megacities include:
Bangkok, Thailand
Cairo, Egypt
Chengdu, China
Hyderabad, India
Istanbul, Turkey
Lahore, Pakistan
Paris, France
Tokyo, Japan
11. Metropolis Cities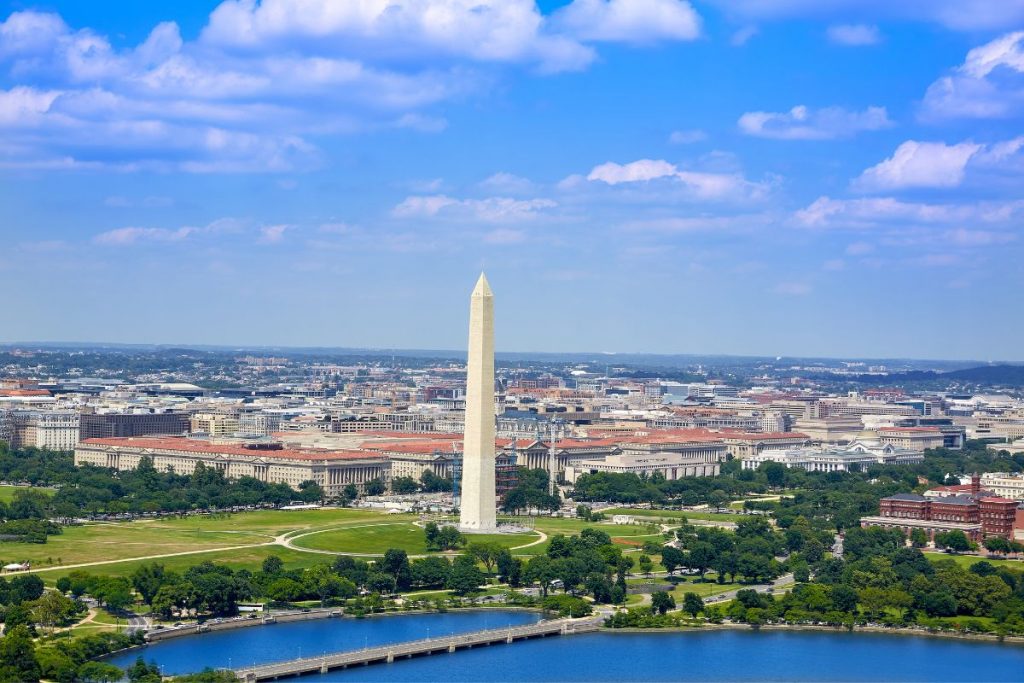 A metropolis is a major city, also known as a conurbation, that serves as an important political, economic, and cultural center for a country or area. It serves as a crucial crossroads for regional and worldwide relationships, trade, and communication.
Furthermore, a large city that forms part of a larger urban collection of smaller places, but is not the center of that agglomeration, is not a metropolis.
A metropolitan planning organization is necessary for the United States for any incorporated area or set of areas with a population of more than 50,000 to expedite large infrastructure projects and maintain capital adequacy.
For this reason, a population of 50,000 or greater is a defining characteristic of a metropolis in the United States. The United States Census Bureau utilizes a similar measurement, defining a Metropolitan Statistical Area as at least one urbanized area consisting of 50,000 or more dwellers.
The six most significant metropolitan areas in the USA are:
New York (the largest)
Los Angeles
Chicago, Dallas
Houston
Washington, DC.
12. Twin Cities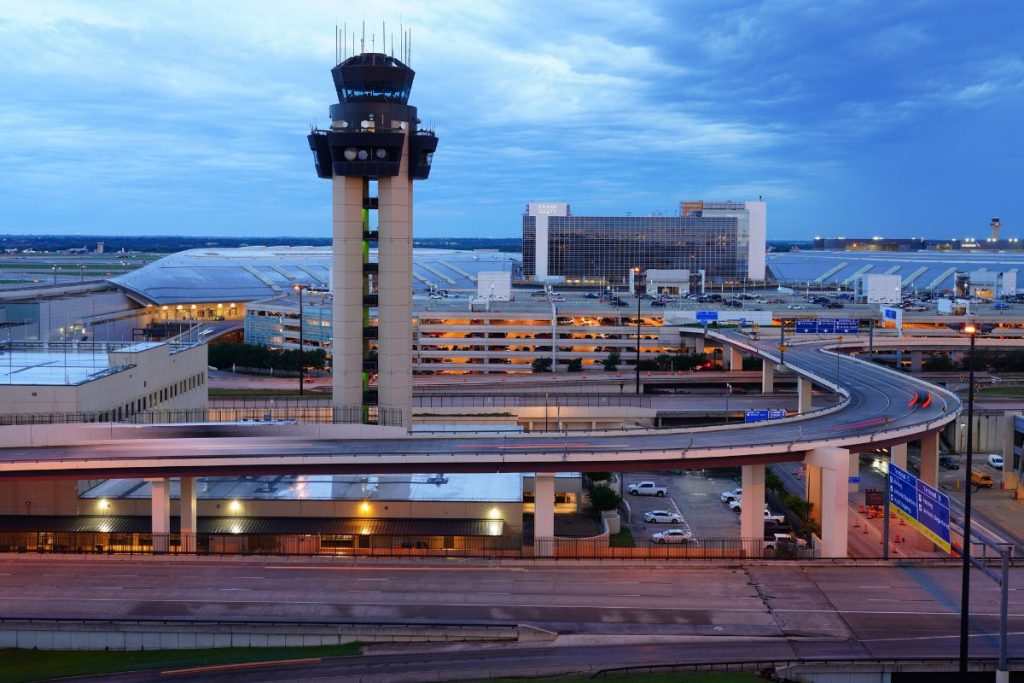 Twin cities result from a peculiar case where two neighboring cities or urban centers grow into a single conurbation or narrowly separated urban areas over a period.
There are no specific requirements, although twin cities are often equivalent in status and size, albeit not necessarily equal; a metropolis and a much smaller suburb, even if they were initially independent, would not typically qualify. Tri-cities and quad cities are two terms for three or four municipalities.
Two cities that evolved concurrently on opposing sides of a river are frequent – but not universal – occurrences. For example, one of the most well-known twin Cities, Minneapolis and Saint Paul in Minnesota were built many miles apart on different sides of the Mississippi River and battled for popularity as they flourished.
State boundaries can separate twin cities, such as Albury (New South Wales) and Wodonga (Victoria), located on opposite banks of the Murray River in Australia.
Cities on opposite sides of international boundaries, such as Haparanda (Sweden) and Tornio (Finland), Leticia (Colombia) and Tabatinga (Brazil), or Valga (Estonia) and Valka (Latvia), occasionally have enough cultural and historical identity to adopt the relationship of wins.
In certain circumstances, twin cities combine into a single legal municipality, such as Buda and Pest merging into Budapest in 1873.
Twin cities, being a single urban region, may even share an airport with airport codes that comprise both cities' initials:
DFW (Dallas–Fort Worth)
LBA (Leeds–Bradford)
MSP (Minneapolis–Saint Paul)
Conclusion
There are many different kinds of cities, and they receive their type based on their population size, their size per square mile, and the technologies they utilize daily.
While relationships between cities are essential to expanding and growing, cities still value their autonomy and will not willingly disregard their identity.